GTC/Sony collaboration provides over 100 GTC members with free 3D training
On 18–20 July and 22–24 Aug the GTC ran the last of its series of 3D training sessions in conjunction with Sony Professional: Education and Training, at the Basingstoke HQ of GTC sponsors Sony. The sessions included both the Fundamentals day and the full three-day course (Fundamentals and Craft).
The workshops began back in December 2010 with three Fundamentals days. These were so popular and oversubscribed it was felt that maybe we could run some more. Sony kindly agreed to fund full three-day sessions and four of these took place during May 2011.
As if this wasn't enough, two more full courses were run during July and August plus two more one-day Fundamentals days.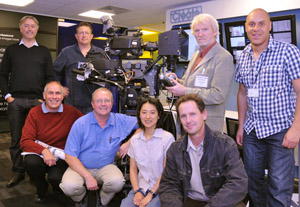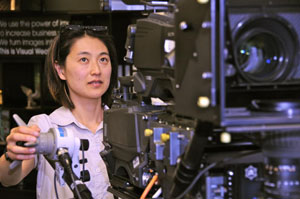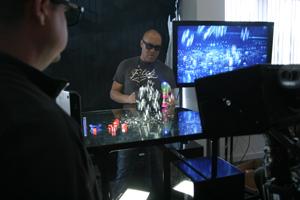 In all, 85 members signed up for the one-day Fundamentals course and 47 for the three-day course – a total of 132! There were a few no-shows as usual but the total is indeed impressive and just goes to show the interest that 3D has sparked amongst the GTC membership.
It should not go unmentioned that in these difficult financial times, Sony covered all the costs of providing these courses (plus the excellent lunches!) to our members. With each full course limited to eight, the cost to each of those members, should they have had to pay their way, would have been several hundred pounds at least.
The GTC would like to thank Sony, especially Ann-Marie Hiscox and Kathy Pearse of Sony Training, for their unstinting support during the organisation and running of this fantastic series of workshops. Special mention too for the trainers – Paul Cameron and Graham Howe. Our heartfelt thanks and congratulations to all involved.
Clive North
GTC Workshops
Some feedback from workshop attenders:
A massive thank you to Clive and Graham... and to all the guys in the course!!!
It certainly was an amazing workshop and good to meet a great bunch of cameramen on the course. I'm now looking to pursue some of the 3D companies... and hopefully work as a rig tech!
I would also like to express my gratitude to Clive for organising the course and to Graham Howe who presented the workshop with great enthusiasm and who provided such in-depth knowledge so generously, and to the good people at Sony who were very generous with their time. They provided excellent support as well as the facilities, equipment and refreshments... It was also a very enjoyable opportunity to meet so many very nice GTC members.
The final two days practical work really helps all the theory make sense. Hopefully some us will manage to put all this into practice and get some extra work as a result.
Being able to lay hands on the toys really made sense of the theory. Thanks Graham, Clive and Sony for a job well done. I'm now a 3D enthusiast!
Excellent course which added a lot of flesh to the one day
introductory course.

Great to see old friends and make some new ones. Graham Howe was fabulous... great guy, great personality, exceptionally patient and helpful. I cannot believe that the whole course did not cost a single penny.It was worth at least 5 times our annual GTC subscription.
Many thanks to Clive and the GTC/Sony for letting me be a last minute attendee on what is an excellent hands-on Sony stereoscopic camera rig and what a great enthusiastic practical trainer Graham Howe is. Two days very well spent dwelling on convergence points and inter-axial distances!