John Henshall appointed GTC President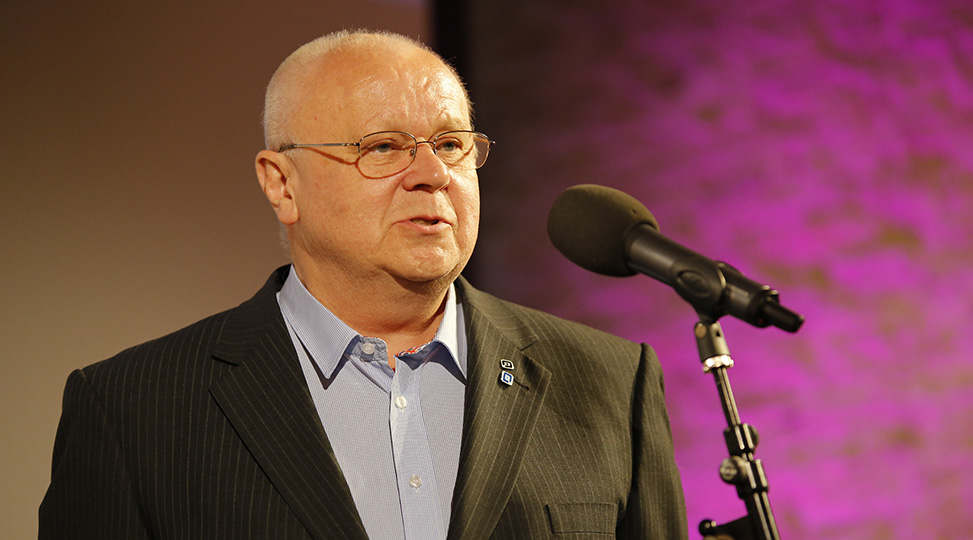 At the most recent meeting of the GTC Council, John Henshall was elected its new Honorary President following the sad passing of Dick HIbberd in September.
A founder member of the GTC, John has served as its Vice President since Dick was appointed the first Honorary President and John the first Vice President at the GTC Awards event at the BFI Southbank in 2009 (see below).
John was both delighted and moved by his appointment explaining: "Whilst a BBC cameraman in the 1960s and 1970s, I met Dick Hibberd and helped him establish the Guild in 1972, serving on our first Council.
I left the BBC in 1976 to run my camera effects company, Telefex, and work as a freelance DoP on some of the earliest music videos. I formed my own group of DoPs, our work including MTV Europe for its first 10 years. Other credits include Channel 4's Network Seven, ITV's Spitting Image and many other programmes and commercials.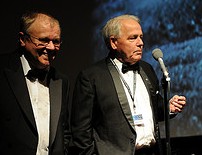 More recently, I have been heavily involved in the emerging field of digital imaging since its birth, organising conferences in the US and consulting for major imaging companies.
I am immensely proud to have been made Honorary President of the Guild in succession to Dick Hibberd and to be able to support all the dedicated people who run the GTC on a daily basis."