New affordable 4KCAM camcorders from JVC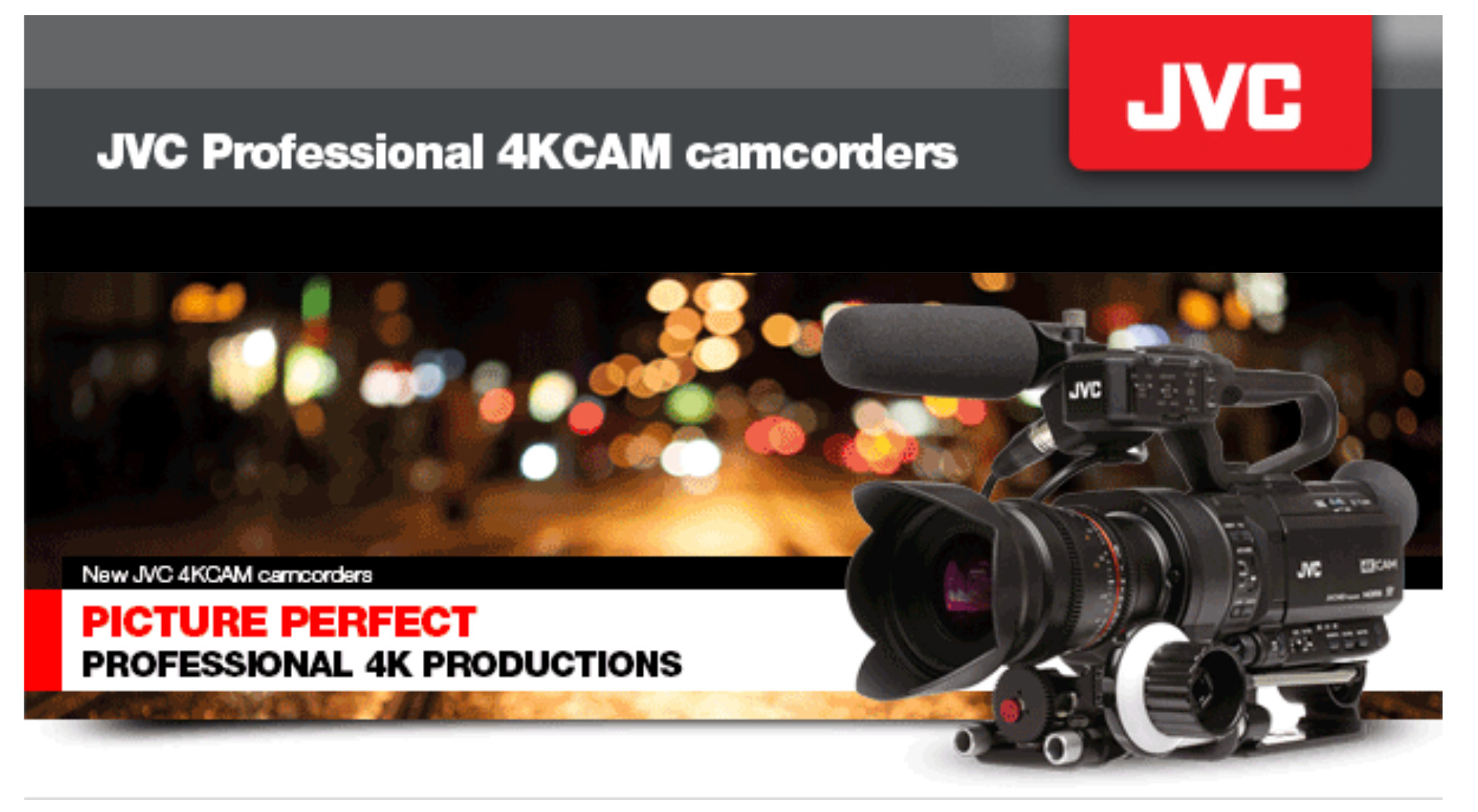 New JVC GY-LS300CHE and GW-SP100E Super 35mm 4K camcorders
When JVC launched its ProHD product line a few years ago, it made professional HD production affordable. The new 4KCAM product line follows in this tradition, with new cameras that make ultra-high definition 4K economical for cinematographers, webcasters and broadcasters, corporate and live event production teams and independent film-makers. Here is a little information about two of the new Super 35mm camcorders in the range, launched recently at BVE 2015.
GY-LS300CHE Super 35mm camcorder
Compact, convenient and ultra high definition, the GY-LS300CHE is equipped with a 4K Super 35mm CMOS sensor and accommodates a wide range of cinema and photographic lenses and adapters for cinematic effects. Create hours of pristine recordings on SDHC media in a variety of image formats, including 4K Ultra HD, full HD with 4:2:2 sampling, SD and web-friendly proxy formats. Read more...
GW-SP100E remote head 4KCAM camera system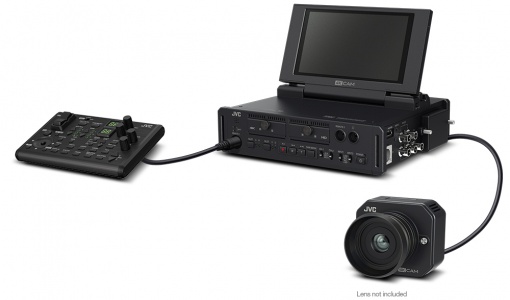 The JVC GW-SP100E is a 4K remote camera head and recording unit; the system includes the camera head, a recording/playback device with built-in monitor and a RCU controller. This tiny camera produces beautiful 4K Ultra HD and full HD video at up to 50/60p, recorded locally to SDXC UHS-I U3 memory cards. It has an interchangeable MFT lens mount system, chosen due to its very shallow flange depth, which offers the greatest flexibility to end users who have already invested in lenses. Read more...
For further information about JVC's professional 4KCAM products, please contact JVC or visit their website at:
http://jvcpro.co.uk/press/1303/jvc-launches-4kcam-product-line