Rory Peck Trust: Support for freelance journalists in Ukraine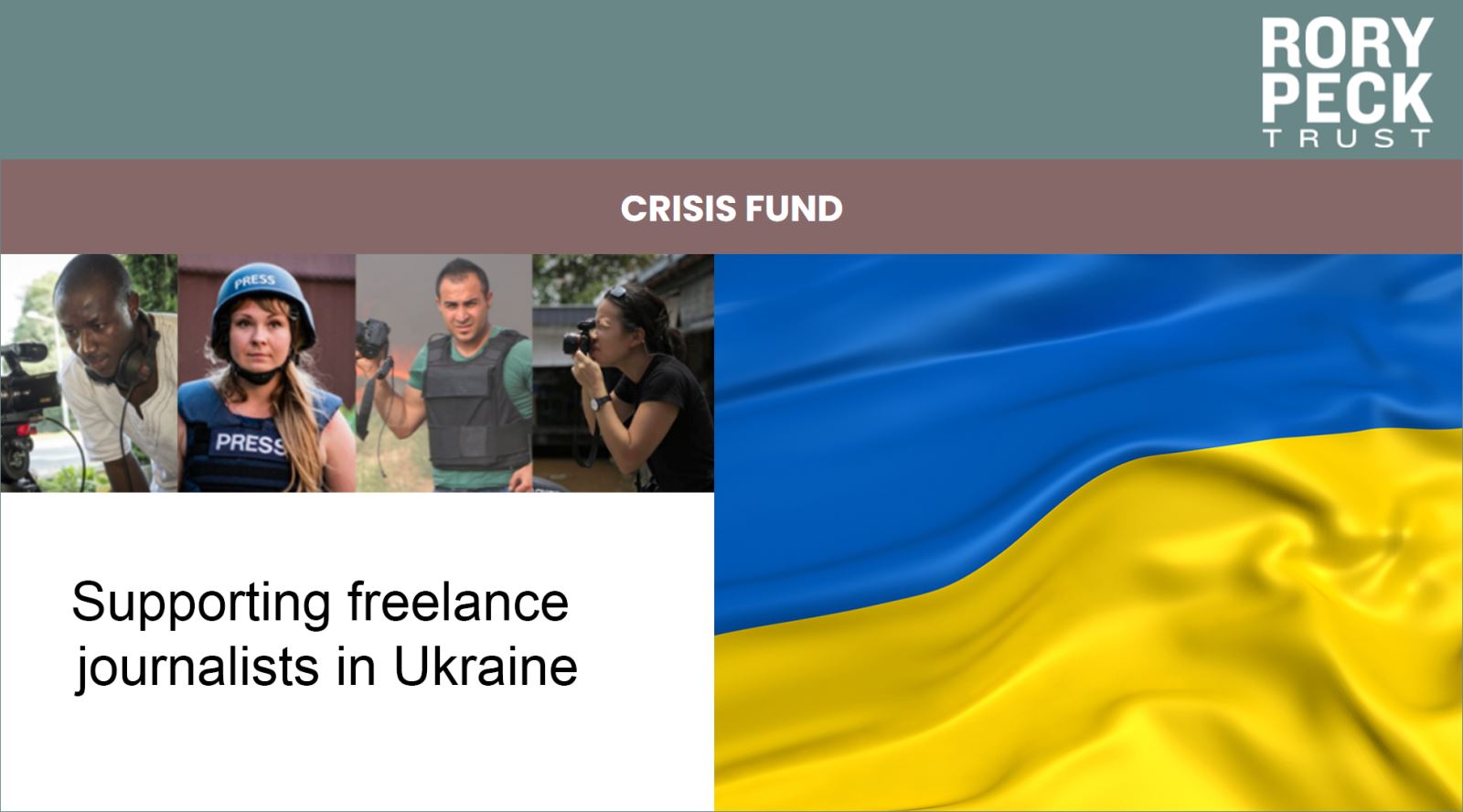 Rory Peck Trust is active and already processing requests from freelance journalists in Ukraine who need urgent financial support to pay for critical supplies such as safety kit. Its Crisis Fund provides grants to pay for costs associated with an immediate crisis such as replacement equipment, temporary relocation and accommodation and urgent medical costs.
Its assistance team are prioritising and fast tracking requests from journalists in Ukraine and are working with partner organisations to find solutions to growing issues such as access to flack jackets and helmets.
The trust is doing everything possible to support freelance journalists on the ground so they can maintain their vital role as the fourth pillar of democracy and keep telling the stories the world needs to hear but it is discouraging any freelance journalists without the support of a news agency from entering Ukraine alone.

Find out more about the fund: rorypecktrust.org/freelance-assistance/crisis-fund