Rory Peck Trust to take part in first-ever Global Conference for Media Freedom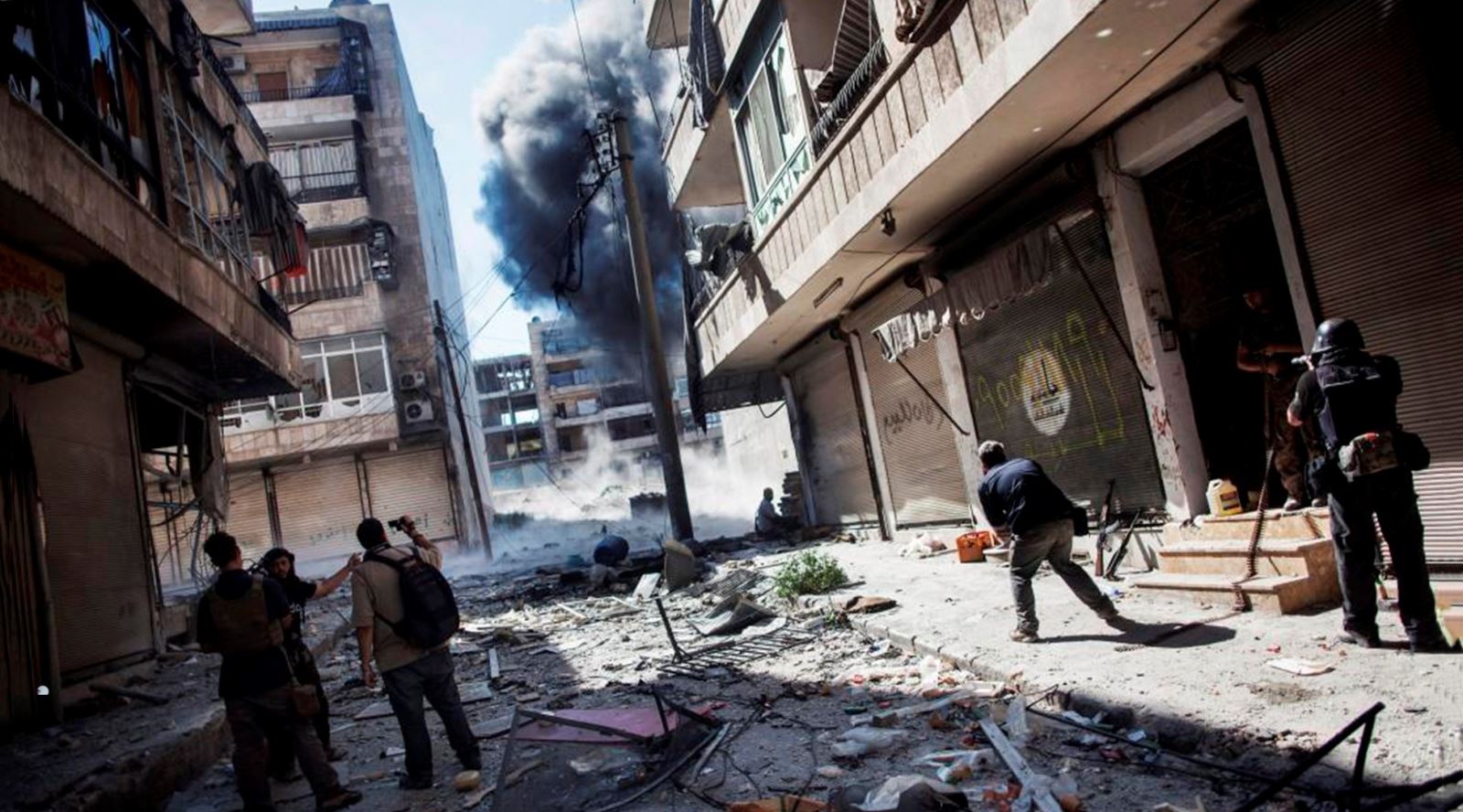 The UK and Canadian governments are working together to defend media freedom and improve the safety of journalists who report across the world. As a result of this collaboration, the very first Global Conference for Media Freedom is taking place on 10–11 July and the Rory Peck Trust (RPT) will be co-curating a Freelancers Hub with the Frontline Freelance Register and ACOS Alliance. In parallel to the conference sessions, there will be a series of events taking place in the Freelancers Hub, which are open to all participants at the conference.
Focusing on the safety and security of freelancers, RPT is holding a series of panel discussions over the course of the two days featuring freelance journalists, producers, editors and safety/security experts. The topics will range from prominent risks facing journalists today, and how to mitigate those risks, to managing mental well-being when covering stories in dangerous environments.
The world is increasingly becoming a more hostile place for journalists. Reporters Without Borders called 2018 the deadliest year on record for journalists and UNESCO confirmed that at least 99 journalists were killed, a further 348 imprisoned and 60 held hostage. The Global Conference for Media Freedom will bring together government officials, multilateral agencies and civil society organisations to debate the issue and take international action.
RPT will be live-tweeting the panels as well as sharing a variety of media freedom-related content over the course of the week.
Chrystia Freeland, Canadian Minister of Foreign Affairs, and Jeremy Hunt, the UK Foreign Secretary, will co-host the conference, which is part of an international campaign to shine a global spotlight on media freedom and increase the cost to those that are attempting to restrict it. It will bring together global leaders and representatives from the media industry, journalists, civil society and academia.
Follow #defendmediafreedom and #freelancershub on social media for the latest news and information.
For more information on the Rory Peck Trust, and its work, please click here.