AMP VISUAL TV chooses Sony to power its next generation OB trucks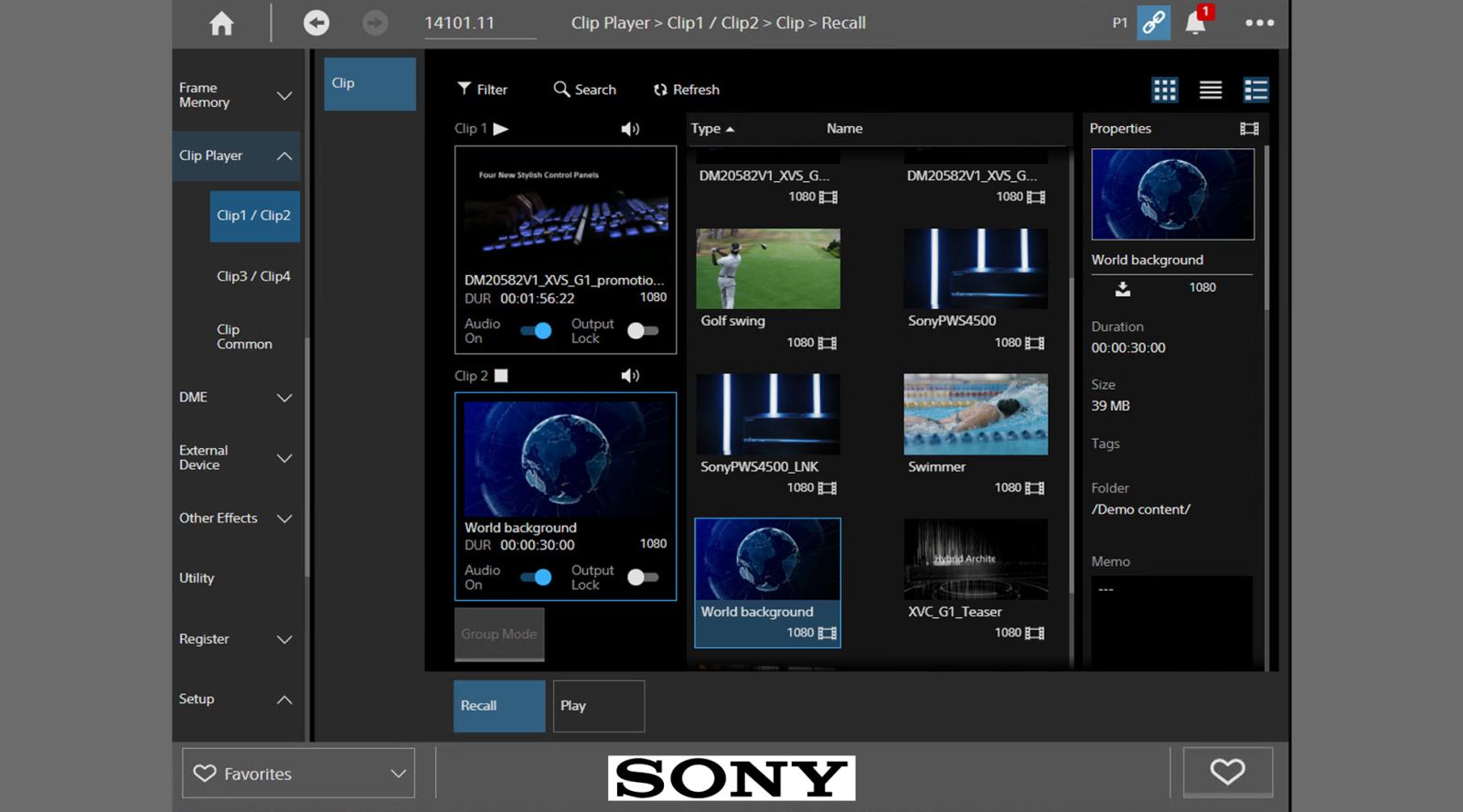 AMP VISUAL TV, the established French live production company, has selected GTC Sponsor Sony's equipment, including the new MLS-X1 modular system, launched at IBC 2022, as the core switcher for its next generation premium fleet vehicles, the Millenium Signature 14 and Millenium Signature 19.
Looking forward to the major sporting tournaments of 2023 & 2024, AMP VISUAL TV has been investing in, upgrading, or commissioning new premium Outside Broadcast trucks to meet the requirements of upcoming high end live productions. The MLS-X1 is part of a wider Sony investment, including 50 HDC-3500 and 9 PVM-X1800 monitors to furbish the new trucks.

The new Modular Live System MLS-X1, one of the key solution building blocks of Networked Live ecosystem, is a highly modular and scalable Live Production Switcher platform. Designed to suit flexible deployment models, on-premise or private cloud, onsite or remotely, the IP native MLS-X1 enables integrated operational control of processor nodes at multiple locations from a single user interface. It builds on the established reliability of Sony switchers for mission critical live environments.
Its intrinsic modularity fitted the requirements for AMP VISUAL TV for scalability and flexibility: the new trucks will be able to cater to all sorts of production set ups from the simplest to the most complex without overutilizing or underutilizing resources, which will contribute to the company meeting its business and sustainability strategic goals.
The HDC-3500 system camera with its 2/3-inch 4K CMOS sensor, captures pristine images with 4K high resolution, exceptionally low noise impressive sensitivity (F10 at 1080/59.94p or F11 at 1080/50p) and high dynamic range, while achieving the ITU-R BT.2020 broadcast standard wide colour space.
Francois Valadoux, Technical Director at AMP VISUAL TV, says:
We have some very important and complex productions coming in the next 2 years, especially here in Paris so when it came to building our new trucks, we needed to invest in sustainable technologies, from a business perspective and from a planet friendly angle. These technologies also need to deliver for all production types, so modularity and scalability are key to our choices. Sony's strong on the ground technical team and collaborative outlook helped us choose the MLS-X1 at the core of our trucks, as it fits these short and long term, flexible and scalable requirements that we have.
Fabien Pisano, Head of Live Production Solutions at Sony Professional Solutions Europe, says:
We've been working together with AMP VISUAL TV for many years now and have always paid strong attention to address all the different facets of their business. We're very glad to see our new MLS-X1 and established cameras and monitors, chosen for these mission critical deliveries, as they deliver the required modularity, flexibility, and image quality, AMP VISUAL TV was seeking.

For more information, please visit: pro.sony