INOVATIV makes the Deploy more user-friendly than ever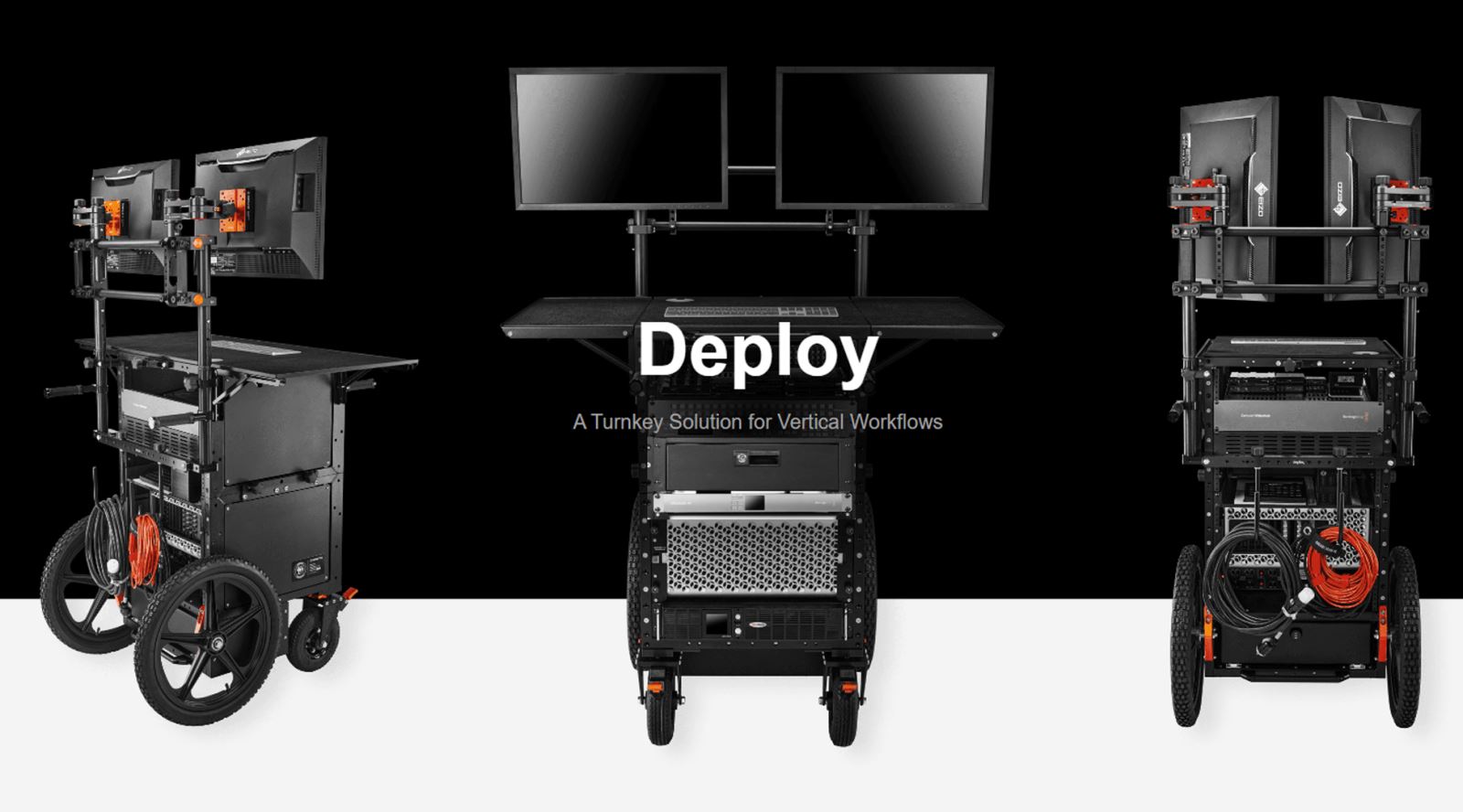 INOVATIV, distributed by GTC sponsor Holdan has made updates to the Deploy, its mobile, vertical rack-mount workstation model.
INOVATIV recently updated the Deploy, its vertical rack-mount workstation. The 2023 Deploy is designed to give users an even better experience with studio work, location work, and travel.
The 2023 Deploy features an entirely new frame and more comfortable pull handles. It also has height adjustable Quick Grips that can rotate 360°, 38 threaded mounting points for accessories, Load Handles that fit any of those mounting points, and a locking bottom drawer.
While the Deploy is ideal for studio and location use, it's also designed to travel and move around well. The new model has INOVATIV's EVO Wheel System on the front and 20" traction wheels on the rear. The EVO Wheel System swivels for navigation and comes with removable foot brakes for safety, while the rear wheels make it easier to move over rugged terrain and uneven surfaces. The Deploy frame also separates in half so users can easily load it in vehicles.
Like the previous model, the 2023 Deploy has a small footprint with an expandable working surface. The model has collapsible side wings that let the Deploy stay compact and easy to maneuver. When extended, the wings increase the working surface from 21.125" to 45.125" in length. The working surface is 42.5" high, making it comfortable for most standing workflows.
The Deploy is available through the INOVATIV website and other retailers, including the Holdan network of resellers.