New camRade rainCovers for large and small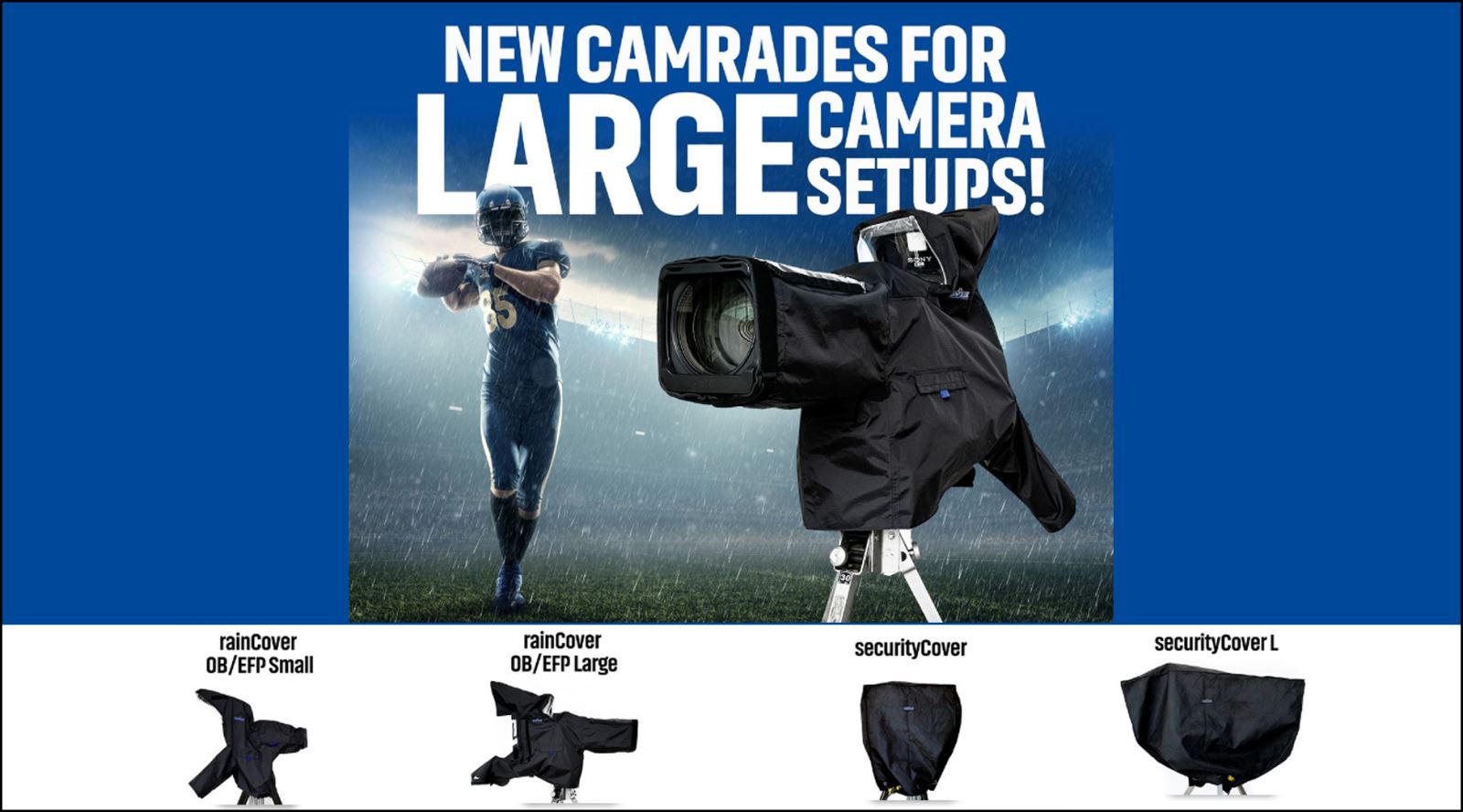 GTC Sponsor Aspectra, offer a complete package of camera accessories and protection.
Expected this autumn, New camRade rainCovers for small and large (OB) camera setups and the securityCover (normal and large).
Your camera is often your most valuable piece of equipment while gathering news or during field productions. The durability and unique features of the rainCover ENG/EFP will protect your investment.
---
camRade rainCover OB/EFP Large
Features
Form-fitted for a wide range of outside broadcasting cameras with large lens adaptor and hand controls
Protection against inclement weather conditions
Made of water-resistant fabric with easy access to all essential controls and parts
Clear Vinyl windows, easy access to the camera (hand) controls
Strong Easy-on / Easy-off construction with hook and loop fasteners
---
camRade rainCover OB/EFP Small
Features
Form-fitted for a wide range of outside broadcasting system cameras with 5" or 7" viewfinder including (long) sun hood, ENG-lens and hand controls
Protection against inclement weather conditions
Made of water-resistant fabric with easy access to all essential controls and parts
Clear Vinyl windows, easy access to the camera (hand) controls
Strong Easy-on / Easy-off construction with hook and loop fasteners
---
camRade securityCover
Technical data
Material: Non-transparent weather resistant nylon
Protection: 7x7 anti-theft protective mesh
Size: fits a camera up to a 40x lens
---
CamRade securityCover Large
Technical data
Material: Non-transparent weather resistant nylon
Protection: 7x7 anti-theft protective mesh
Size: fits a camera with a box lens