Panasonic expands the range of high brightness Projectors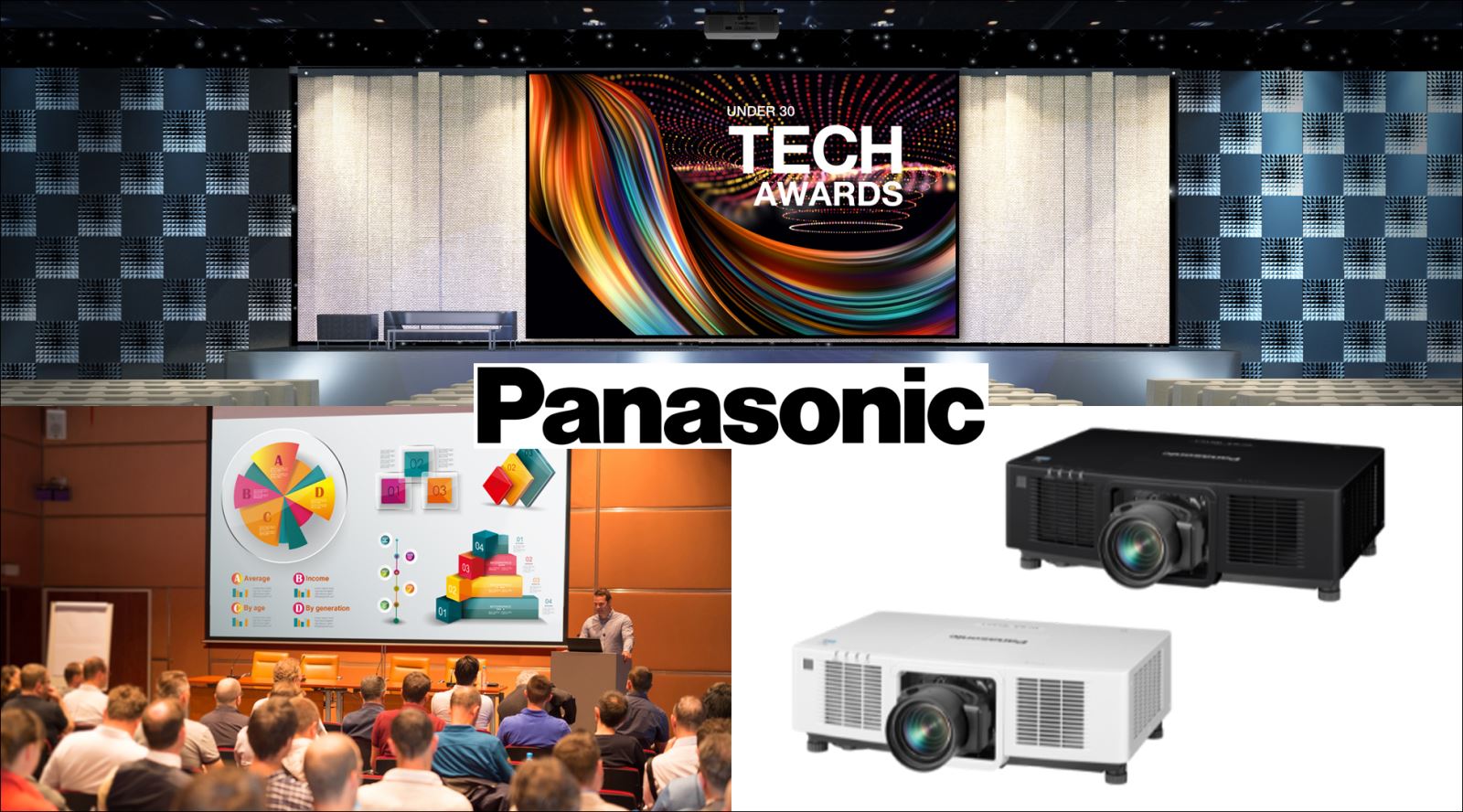 GTC Sponsor, Panasonic expands its range of Solid Shine LCD Projectors with the addition of the PT-MZ20 Series. There are now three new models alongside the PT-MZ20K projector announced earlier this year – the world's smallest, lightest and quietest 20,000lm LCD projector.
They comprise of the:
Ideal for corporate meetings, immersive museum experiences, lecture theatres and hybrid meetings, the new range offers cost performance and impressive image quality, alongside reliability and fast and easy set-up. With a compact, easy-to-handle 22.3kg (49.2lbs) chassis and Quiet Mode operation (36dB), the projectors blend into the room.
Setting new benchmarks for high brightness and natural colour quality, the PT-MZ20 Series has a tuned optical engine featuring new 1-inch LCD panels. The Pure White Generator harnesses extra light to improve colour accuracy for vivid and engaging presentations. The Series also includes Automatic Focus Adjustment (AFO) for any lens temperature and brightness changes and accepts 4K/60p input signal for simple integration into any environment.
Easy to install, the Series includes an NFC function, which supports IP set-up without AC power; the Smart Projector Control app with auto-focus via smartphone camera; preactivated upgrade kits for Geometry Manager Pro; and an Information Monitor to display status on Standby.
Compatible with a wide range of optional Panasonic lenses, such as the zero-offset ET-EMU100 Ultra-Short-Throw Zoom Lens, the PT-MZ20K can also be used to project clearly in tight spaces, without casting shadows, making it ideal for immersive experiences in museums and entertainment venues.
The Series will be available in January 2023: PT-MZ17 (16,500lm), PT-MZ14 (14,000lm) and PT-MZ11 (11,000lm), with the PT-MZ20K following in April 2023.

For more information visit:
business.panasonic.co.uk/visual-system/pt-mz20kl-lcd-laser-projector