Panasonic extends its line-up with an ST2110 upgrade for the entry-level AK-HC3900
GTC Sponsor, Panasonic Connect Europe announces an ST2110 upgrade for its entry-level Panasonic AK-HC3900 studio camera using a paid-for AK-SFC391 activation code. The upgrade positions Panasonic as one of the only manufacturers with a complete IP-ready line-up from entry-level to high-end studio cameras, as well as its latest UE160 PTZ camera and the KAIROS IT/IP live video platform.
The software update for the AK-HC3900 studio camera helps to improve quality and efficiency at production sites. It reduces costs by eliminating the need for Camera Control Units (CCU) and enables broadcast-grade uncompressed transmission with ST2110.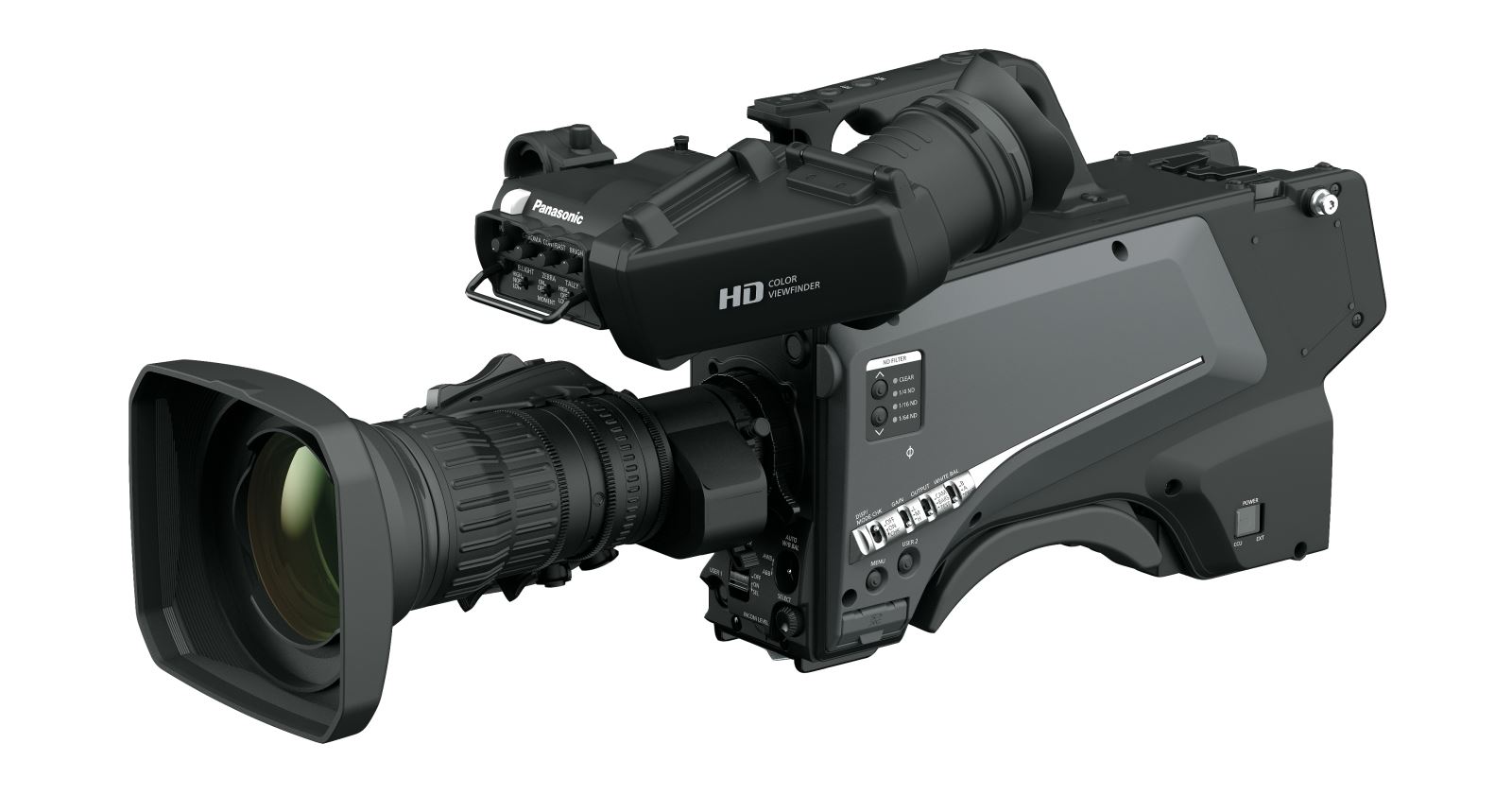 With this update, the Panasonic AK-HC3900 HD studio camera can be connected to SMPTE ST2110-compliant broadcast equipment or network switch. This allows the AK-HC3900 to transmit broadcast-grade uncompressed HD video directly from the camera head over IP with very low latency, without the need for a CCU. It also supports IP return video (HD), reference signal (PTP), trunk signal output (HD), prompter input, and IP intercom audio input/output with the ST2110.
Furthermore, the AK-PLV100, which already supports uncompressed ST2110, will also receive a future firmware upgrade. This will enable SMPTE ST2110 output, including JPEG-XS compression as standard directly from the camera head, helping to facilitate live production operation and minimise the number of external devices.
The upgrade also allows the camera to connect directly to Panasonic KAIROS via IP enabling space-saving, highly efficient and flexible IP live production and distribution with a large number of cameras. When connected to the ST2110, a single KAIROS Core 100 mainframe can simultaneously connect up to 48 inputs and 32 outputs, using a small mainframe 1U rack size. The CCU-less connection of the AK-HC3900 HD studio camera saves further space and reduces cabling for highly efficient operation, as well as significantly reducing power consumption compared to conventional systems.
Andre Meterian, Director of Professional Video Systems for Panasonic Connect Europe, says:
This latest upgrade capability further underlines Panasonic's commitment to assist the industry in accelerating the transition to IP. Our complete range of IP-ready equipment helps to further improve efficiencies, flexibility and quality across broadcasting, live productions and streaming.