RED Digital Cinema to show DSMC2 cameras at BVE 2017
25 February 2017
RED Digital Cinema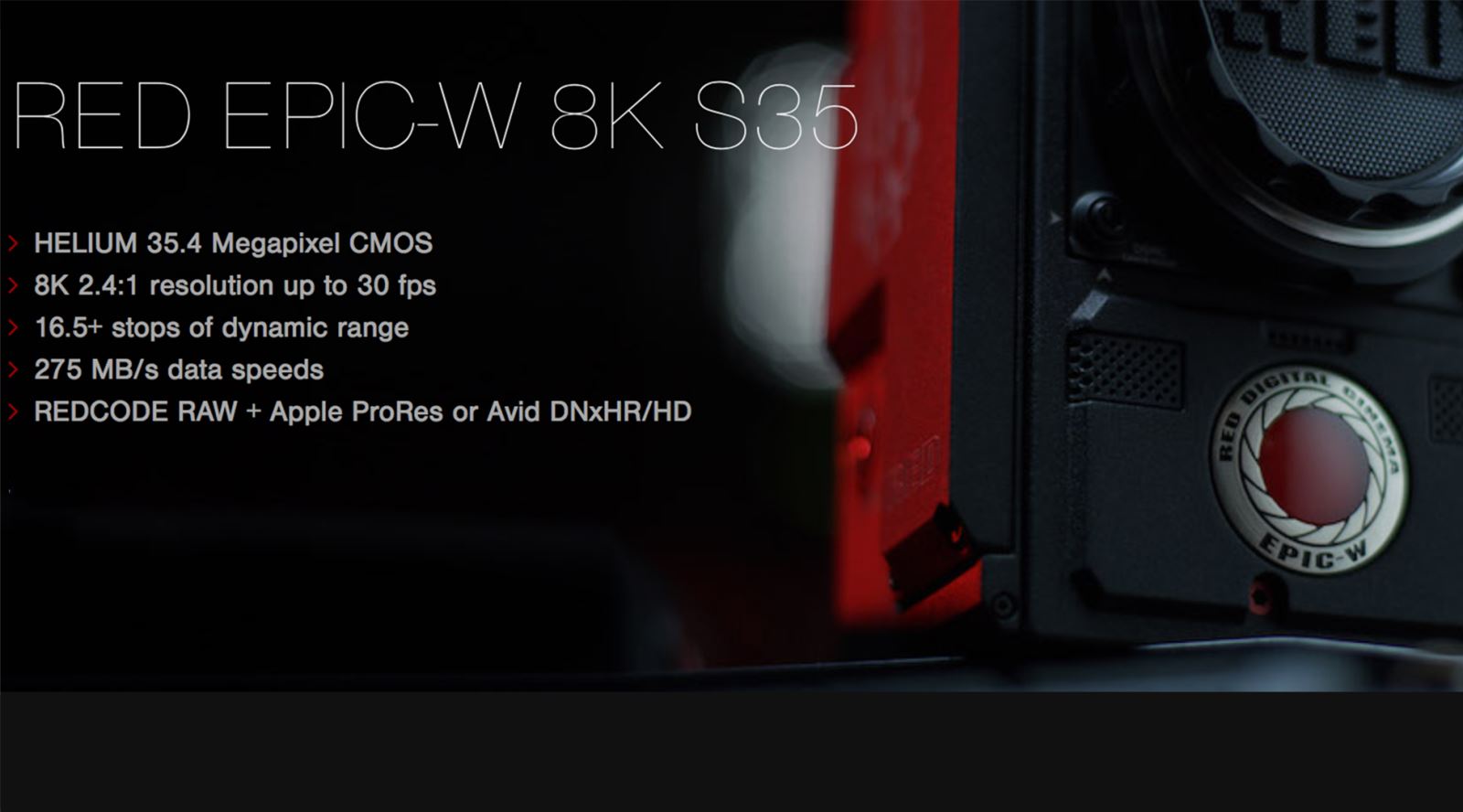 RED Digital Cinema will partner with Zeiss (booth #L30) at this year's BVE, which runs February 28 – March 2 at the ExCel London. Those visiting the Zeiss booth can interact with a RED EPIC-WTM, featuring RED's newest sensor, the HELIUM™ 8K S35. Additional RED cameras will be on display with Scan Computers in the Adobe Theatre.
Cameraman Rob Drewett on Planet Earth II
Exhibition attendees will also have an opportunity to join cameraman Rob Drewett as he discusses documentary filmmaking in high resolution and how RED cameras helped him capture his desired results for Planet Earth II. The presentation will showcase footage from the production followed by a Q&A. The session is scheduled to take place in the Cinematography and Lighting Theatre on 1 March from 10:40 am – 11:10 am.
The 8K Revolution
RED will also host 'Resolution Matters: The 8K Revolution' on 28 February from 3:00 pm – 3:40 pm in The Screen @ BVE. Following this presentation, attendees can join an '8K Workflow Talk' from 4:00 pm – 4:30 pm in the Adobe Theatre.
About RED Digital Cinema
RED Digital Cinema is a leading manufacturer of professional digital cameras and accessories. In 2006, RED began a revolution with the 4K RED ONE digital cinema camera. By 2008, RED released the DSMC (Digital Stills and Motion Camera) system that allowed the same camera to be used on features like the The Hobbit trilogy and The Martian, Emmy-winning shows like House of Cards, and magazine covers such as 'Vogue' and 'Harper's Bazaar'. The cameras of RED's DSMC2 line (RED RAVEN™, SCARLET-W, RED EPIC-W, and WEAPON) combine compact and lightweight design, modularity, superior image quality, and cutting edge performance, including up to 8K resolution. Find additional information at RED.com.