The Film & Television Charity announces new mission at RE:FOCUS 2018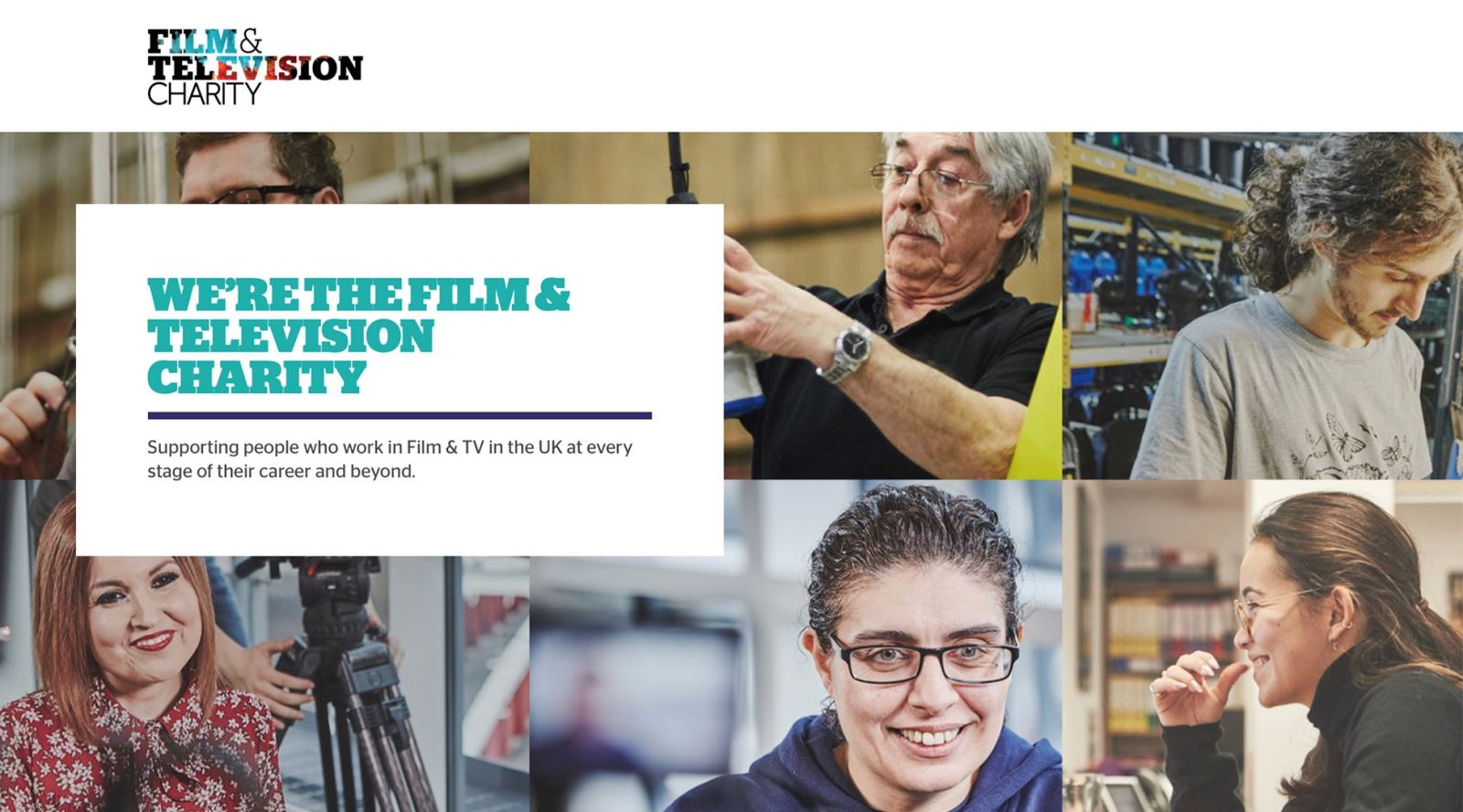 The Cinema and Television Benevolent Fund (CTBF), which the GTC has supported for many years, has relaunched as the Film & Television Charity. The charity revealed its new name at an industry conference, RE:FOCUS 2018, hosted on 15 March at BAFTA, where Alex Pumfrey, CEO, set out the charity's plans for extending its reach and impact in supporting people working in the sector.
RE:FOCUS 2018, chaired by Kirsty Lang, presenter of BBC Radio 4's flagship programme Front Row, took a closer look at the future of working in the film and television industry from the perspective of workers and employers. The conference was opened by Cameron Saunders, Vice President of the Film & Television Charity, and Managing Director, Theatrical of 20th Century Fox UK, and featured a keynote interview by writer, presenter and comedian Sue Perkins.
Cameron Saunders said,
"Today is an opportunity to reconnect with the film and television industry that we serve and the wonderfully talented and creative people who work in it. We have big ambitions to expand the types of support we offer throughout people's careers – making the charity relevant from the moment they join, and at every stage that follows. This will massively increase our scale, and our impact".
Alex Pumfrey, CEO of the Film and Television Charity, explained the changes and the new direction the charity is taking in providing new and vital services for the sector,
"The charity has been providing support for individuals in the industry for over 90 years, and is uniquely well-placed to respond to the challenges and pressures of those working now in the growing and fast-changing world of film, TV and cinema. We will continue to provide financial support to those in times of acute need, but will be extending our reach to meet the needs of all those working in the sector from the moment they join. We will be seeking to offer new forms of practical and emotional support that can support the wellbeing of everyone who helps bring stories to our screens – to radically increase our impact.

"From our own research we've heard how tough and lonely it can be in film and television. With two-thirds of our industry operating as freelancers, it can feel very much as if you are 'on your own'. People talk about long hours, job insecurity, working away from home, barriers to entry, reliance on personal networks, managing work/life balance especially for those with caring responsibilities, financial strain and dealing with rejection, and the lack of clear career progression. And in a fragmented workforce out people are particularly vulnerable to bullying and different types of harassment.

"The two new initiatives that the charity is introducing this year, the Film and TV Support Line and Going Places, are immediately targeting support where people need it most and extending the charity's services and reach to everyone in the sector, right across the UK."
The launch of the 24/7 and free Film and TV Support Line across the UK from April is the first step along the path. Not only will it help anyone who has been bullied or harassed in the industry it will also assist those facing other problems such as mental health issues, unemployment, sickness and debt.
The Film & Television Charity is also introducing a new UK-wide travel fund. Going Places will offer grants to cover travel and subsistence expenses for individuals needing to attend training, interviews or pitches. The charity is working with Northern Film and Media after a successful pilot scheme in the north-east.
The charity's mission is to support the wellbeing of those who bring stories to the screen, to provide the kind of services which will help them in their personal and professional lives and contribute to the growth of the sector which will be done in three ways:
To continue to offer financial assistance to those who need it either in times of crisis, moments of transition or to overcome some of the structural barriers within the sector
To build a new strand of 'everyday support' where it can offer both practical resources and emotional and wellbeing support to colleagues in the sector
To speak up about the challenges it sees people facing, based on its work with individuals, and to help shine a light on the under-reported issues of work in film and television.
The charity has been supporting around 600 people and their families every year. It also has a successful talent development programme which includes the John Brabourne Awards (JBAs), providing a stepping stone for individuals who are talented and driven but face hurdles in pursuing their careers.
Other industry leaders taking part in the conference at BAFTA are:
Gareth Neame, Emmy and Golden Globe award-winning producer (Jamestown, Downton Abbey, The Last Kingdom, Spooks, The Lost Honour of Christopher Jefferies)
Rebecca O'Brien, Cannes Palme d'Or award winning producer (I, Daniel Blake, The Wind that Shakes the Barley, Land and Freedom)
Philip Knatchbull, CEO of independent distribution and exhibition and BAFTA award-winning company Curzon
Lisa Campbell, director of the Edinburgh International TV Festival
Simon Cornwell, producer (The Night Manager, Hotel Artemis, The Little Drummer Girl) and co-CEO and Founder of The Ink Factory
Sue Quinn, award-winning location manager (Harry Potter franchise, Notting Hill, Fantastic Beasts and Where to Find Them)
Kim Tserkezie, actor, presenter, writer and producer (Wolfblood, Bliss, Balamory)
Katherine Hearst, animation director and graphic artist (art department, Into The Woods)
Jonny Tull, film programmer and distribution consultant to producers, distributors and festivals.
See more about the Film & Television Charity:

https://filmtvcharity.org.uk