The GTC is delighted to welcome DSM Broadcast Power as sponsors
The GTC is pleased to announce that DSM Broadcast Power has recently joined its list of sponsor companies.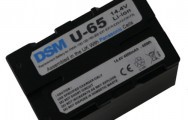 DSM has been manufacturing batteries for the TV and Film industry for over 35 years and has always been at the forefront of new technologies. Their new 65Wh and 84Wh direct-fit BPU-60 replacement batteries are no exception. These are guaranteed to work with all Sony PMW cameras that use BPU-60 style batteries and to show 'minutes remaining' in the camera's viewfinder.
GTC member and Sony Independent Certified Expert (ICE) Alister Chapman has been using DSM batteries for many years and highly recommends them.
All DSM batteries are assembled by hand in their UK factory. Having invested in state-of -the-art computerised test equipment, each battery is rigorously tested at every stage of assembly to ensure it works perfectly.
DSM also has a comprehensive range of 98-160Wh Li-ion V-Mount and Dionic batteries compatible with Sony, IDX, Anton Bauer and Dionic chargers. All DSM batteries have Panasonic cells (since SANYO is now owned by Panasonic) and are guaranteed 2 years.
A little history ...
Lithium-ion battery technology was developed in the UK by AEA Technology plc, formerly the Atomic Energy Authority Harwell, who licensed it worldwide. Together with AEA and Keene Electronics, DSM designed and manufactured the first commercially available Li-ion chargers. This association also gave the company the ability to produce the first Li-ion NP1 batteries.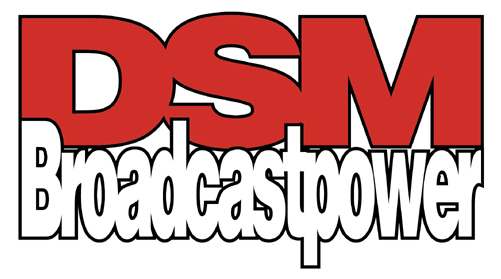 DSM prides itself on offering the absolute best after-sales service and will repair free of charge any of their batteries that have been dropped (unless the cells have been damaged) or over-discharged by being left on equipment even after the two years guarantee period.
Visit dsmpower.tv or call 01942 272730.