The GTC is very sad to announce the passing of its President and Founder Dick Hibberd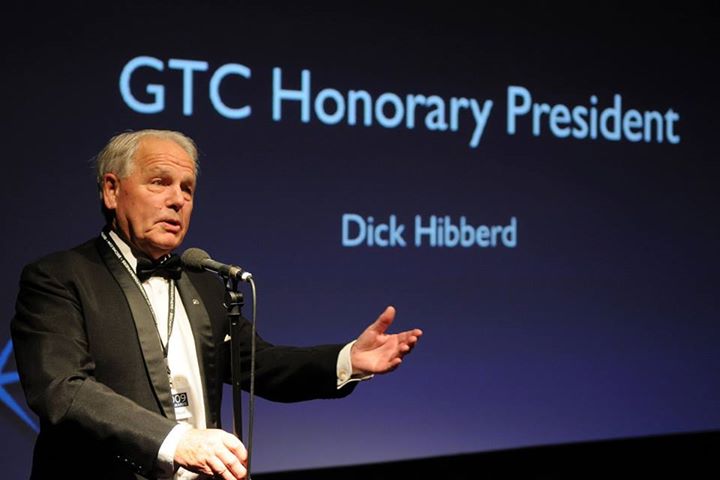 It is with the very deepest sadness that we report the passing of Richard 'Dick' Hibberd, The Guild of Television Cameramen's founder, Honorary President and member 0001.
After an extended illness, he passed away peacefully yesterday evening, 8th September, with his family by his side. Our thoughts and prayers are with his wife Jean, family, friends and colleagues.
Founder of the GTC
The founding of the Guild of Television Cameramen was the realisation of a vision that Dick formulated some 43 years ago in 1972, with a group of fellow cameramen, who all shared his desire to form an organisation that would provide a network for professional cameramen, offer a route to the camera manufacturers in order to optimise the development of end-user friendly camera products, and would uphold craft standards and promote respect for the skills of working cameramen.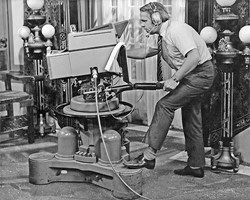 The GTC has grown and sustained over the ensuing decades, evolving with the industry as it changed from mostly staff to freelance; taking on board the proliferation of new camera formats, equipment and working practices; and learning to communicate through new social media. At the heart of it all, throughout its entire history – keeping up with all the many developments – has been our Honorary President Dick Hibberd. In more than 40 years he attended all but one AGM and GTC Awards events, with his wife Jean (First Lady of the Guild) – and until just a few weeks ago prided himself (and rightly so) on the fact that he had read every single post to the GTC Forum, a claim that I'm sure even the most avid and much younger members can't come close to achieving.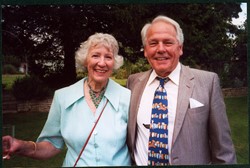 Dick was rightly so proud of the generosity of spirit displayed in the way that GTC members freely share their expertise through the Forum, workshops and GTC publications and other outlets; of our wonderful track record of staging informative workshops free of charge to GTC members; of our highly regarded publications Zerb and GTC In Focus; and of our annual GTC Awards that celebrate excellence in camerawork. To the very end Dick remained engaged and informed about all of these activities, constantly available as a sage counsellor to all those who manage the various GTC activities, all of which arose from his vision for a craft association dreamt up all those years ago.
Recollections
Much will be written in the coming months and many fond reminiscences shared but for now we provide a short history of the GTC, Dick's legacy to the world of professional cameramen – read the 40th Anniversary history of the GTC from Zerb.
Also, just a few months ago, a small crew of GTC members went to Dick and Jean's home to record a conversation between Dick and his long-time friend and fellow founder of the Guild, GTC Vice President, John Henshall. This video now forms a moving memory and tribute to this inspirational man who did so much to foster the art and craft of cameramen, and touched the hearts and minds of so many working in this profession.