The GTC welcomes Electra and Off Trax as new sponsor companies
The GTC is delighted to announce that sister companies Electra (camera hire) and
Off Trax (light grip specialists) have both recently agreed to join the list of GTC sponsor companies.
About Electra Film & TV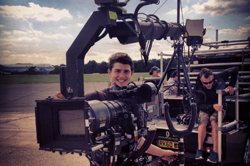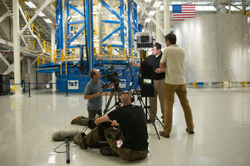 Originally specialising in location filming, Electra was set up in 1984 by a small group of like-minded industry professionals. Based in Brentford, the company's portfolio includes a wide range of cameras from Canon C300s through to Sony PDW800s, PMW F55s and ARRI Alexas. Electra also offers lenses from Canon EF up to a full range of PL mount primes and zooms.
"We're often one of the first hire companies to invest in new equipment – ARRI Amiras will hopefully be with us in a few weeks! You will find us friendly and knowledgeable with each of us having at least 20 years' experience in the film and TV industry. Add to this our well-established network of crew, you can see why many of our clients return year on year; they trust us to be open, honest and find the solution that works for them."
See more about Electra at: www.electra-tv.com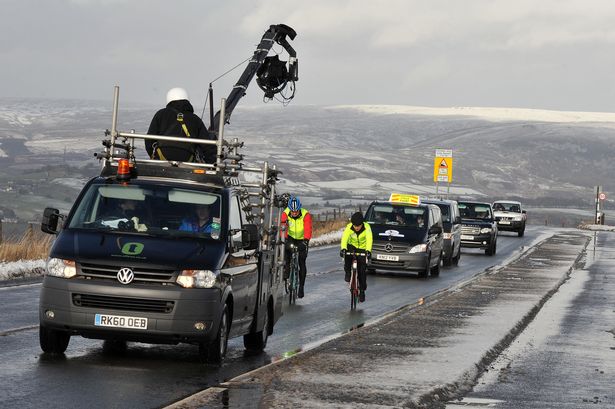 Off Trax
Born in 1995, Off Trax is a specialist light grip company offering a unique service hiring equipment, both dry and wet, to the television and film community. Based at the same site as sister company Electra, the Off Trax team has access to the most up-to-date camera equipment.
With approaching 20 years' industry experience, the guys at Off Trax are fully conversant with all relevant health and safety regulations and work closely with the HSE and Metropolitan Police Film Unit.
Off Trax offers everything from sliders to Polecams; Steadicam to tracking vehicles, and all manner of gear in between. The Off Trax team are all experienced and creative operators with a thoroughly professional approach.
See more about Off Trax at: www.offtrax.co.uk
Off Trax are offering a fantastic deal on their Polecam training courses to GTC members. Not only are the courses half price to GTC members (be prepared to quote your membership number when you book) but the cost of the course is also refundable against the first day's hire of a Polecam from Off Trax (with no time restriction on this).
Contact mail@offtrax.co.uk for more information and available dates.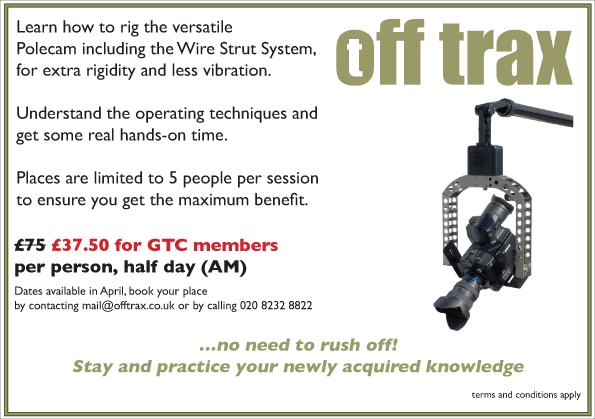 The GTC is grateful for the support of all its sponsor companies and offers a wide range of benefits for companies choosing to be associated with the GTC in this way. See more about sponsoring the GTC.