The Media Production Show – reviewed by Duncan Payne of Adamantean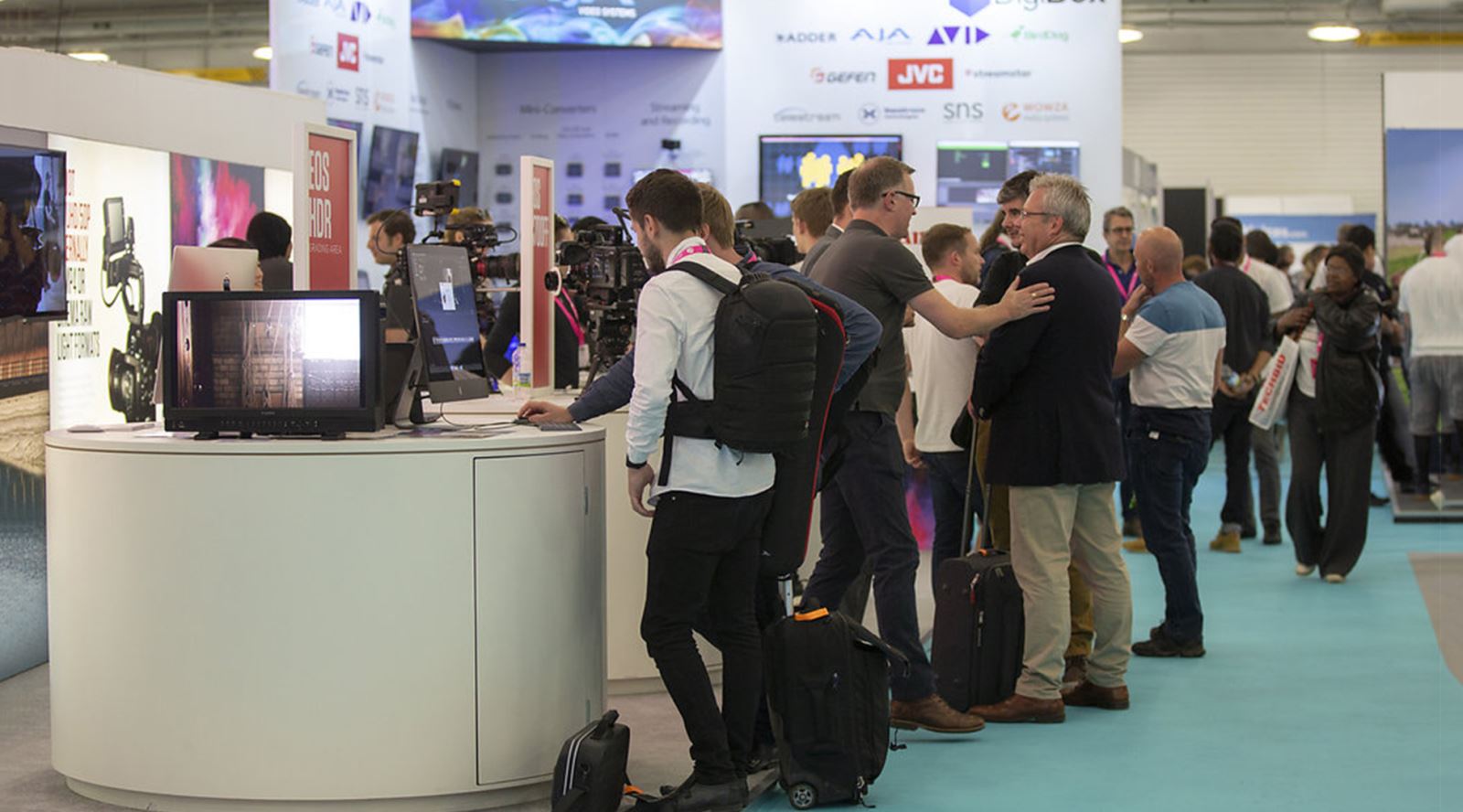 A while back, my daughter showed me some history homework that had been marked by her teacher. There were none of the ticks and V.Goods I was expecting, but instead, two unfamiliar acronyms: WWW and EBI. When I asked her what this meant, she informed me in the patronising tone that only an 11-year-old can really pull off, that they stand for 'What Went Well' and 'Even Better If...'. There were elements of the homework the teacher had highlighted as being good, but there were some things she could have done which would have made it even better. It struck me as a constructive device with which to evaluate more than just homework.
What Went Well
So, what went well for The Media Production Show this year? As a seasoned trade show attendee, quite a lot, it would seem.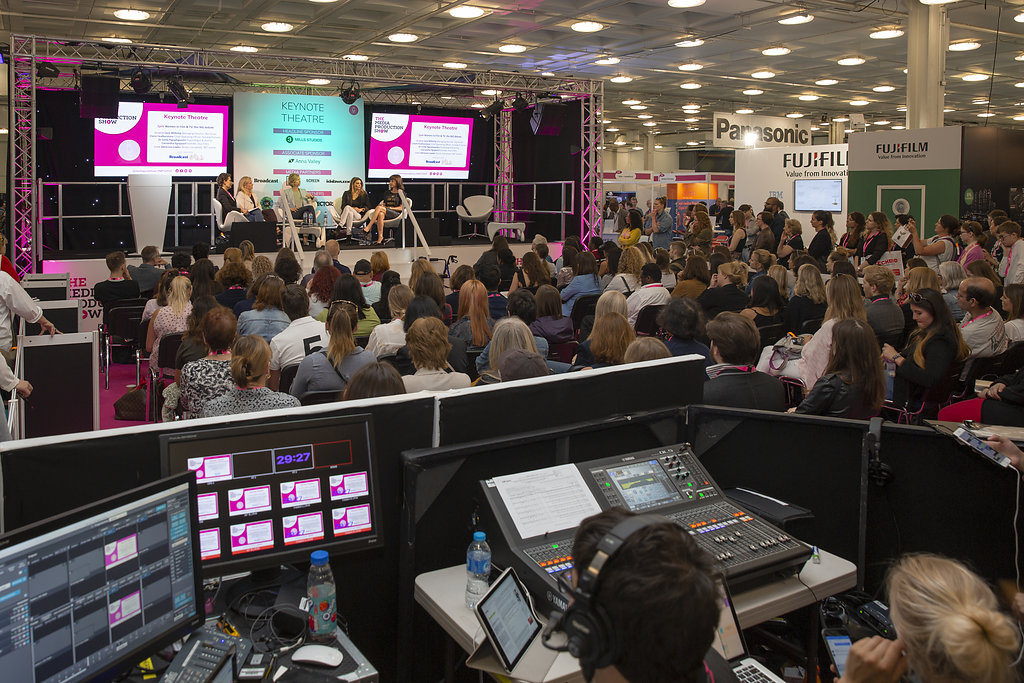 For starters, it felt busy – sometimes claustrophobically so when squeezing past some of the more popular seminars. The hall was smaller than the BVE space, and the organisers had utilised (sold) every single square metre. It was busy, but it was also buzzy, which is what we want, isn't it? Most of the stands reported to me directly that they were pretty happy with the conversations that had been had, and the quality of the visitors in terms of genuine sales leads was good.
Location
Everyone knows that location is King, but something I forgot this year; be a Baron, not an Earl. Baron's Court on the Piccadilly Line is only a 5-minute walk from the exhibition centre, and is so much easier than waiting for the archaic Olympia arrow to pop up on the Earl's Court display board. I've mentioned in previous show write-ups that Crossrail could be the shot in the arm that BVE desperately needs; Tottenham Court Road to EXCEL will take just 14 minutes. Central London to Olympia is 25 mins at best. But the Crossrail delays mean that it still won't be open for next year's BVE, so it's more a shot in the foot than the arm for the BVE organisers.
Exhibitors
As for the show itself, I thought anyone in post-production was really well provided for. Altered Images, Digital Garage, Jigsaw and Tyrell all had impressive and well-staffed stands, and were showing off some impressive kit. The increasing storage requirements of the production process, which is shooting in ever higher resolution, High Dynamic Range (HDR) and often High Frame Rate (HFR) gives the post community a much higher storage capacity requirement, and at Adamantean we are seeing this reflected in the number of facility upgrades we are funding for the post-production sector.
Of the major camera manufacturers, Panasonic was front and centre and JVC was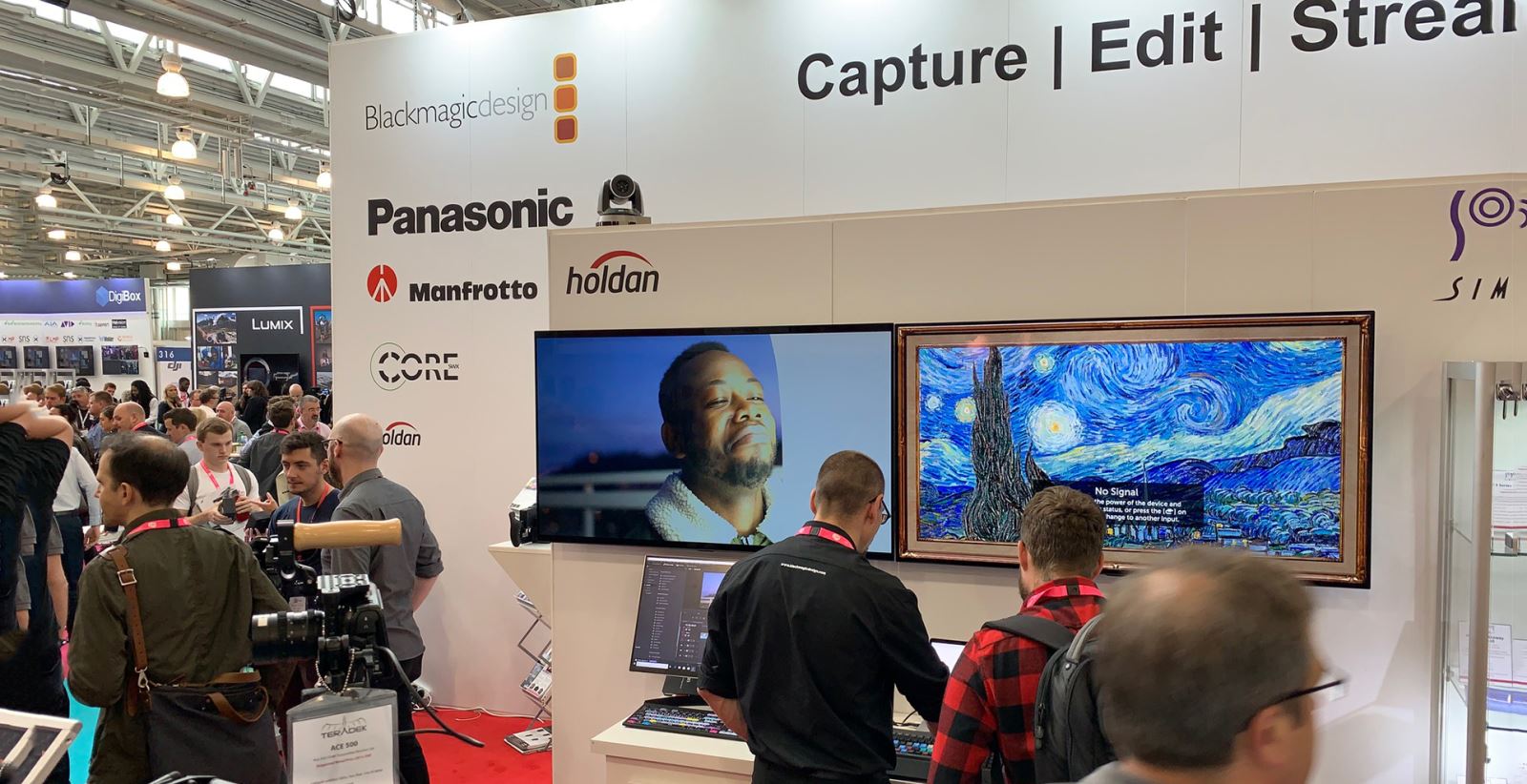 pushing its well-priced traditional ⅔"-mount camcorder, but it was a shame to see that Sony had only a small space and the likes of RED and ARRI were not there, although quite where they'd have fitted in the hall is a bit beyond me. More surprising is that more of the major camera resellers are still not exhibiting. ProAV was the only one I saw, and they were heavily promoting the Chinese-made Kinefinity Mavo camera, for which they have the exclusive distribution rights.
In times gone by, the big resellers at the big shows were the only place where you could see all the latest cameras from all the manufacturers side by side, and have a proper comparison. The shows need to rectify this if they are to attract the acquisition sector back. The main resellers seem to be having more success organising their own open days where they obviously have the exclusive on the attendees, and can tailor the day to their specific customers' needs.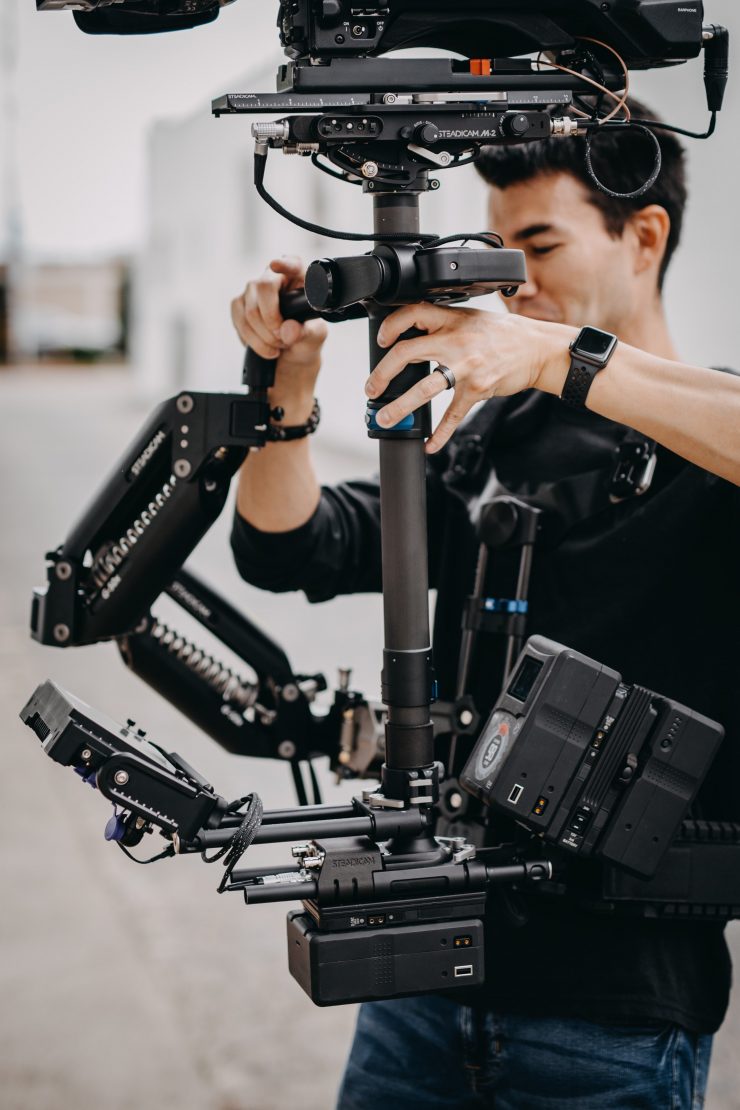 Caught my eye!
One piece of kit that did catch my eye at MPS this year was the Steadicam M2, which appealed to my inner geek. The engineering of the Steadicam rigs has always impressed me and the new M2, launched at CineGear in LA earlier in June, is really smart. And they last forever if you look after them.
Even Better If
As for the 'Even Better If...', these were the things I thought needed some attention.
Catering
Wandering round Olympia for two days is enough to build up a fair old appetite and for the caterers there was an entirely captive audience of hungry telly bods – but the food provision really left a lot to be desired. Anyone who tried the pulled pork wrap at MPS will have found that it was more puréed than pulled. I remembered with fondness how at BVE you can order from a huge variety of food providers, from a proper kitchen, and then have the luxurious opulence of a table and chairs on which to enjoy your choice of meal. Having to sit on the floor at Olympia eating your lunch leaning against the wall in the alley next to the toilets is hardly going to leave you with a warm fuzzy feeling!
However, if you were lucky enough to get a table, you probably had to share it, and I hope you got as lucky as I did with your lunch companion. It's so often the chance encounters that help you build your network, and it's partly this element that makes coming to trade shows so rewarding. So, definitely more attention to the catering facilities for future shows please. With the annual scramble to sponsor the bar so keenly contested, surely someone would sponsor the food area and make it a more pleasant experience?
Seminars
On the subject of the seminars, as well as thinking through the queueing system where the hourly queue for the main seminar stage frustratingly blocked off access to the coffee stalls, I'd like to see better technical provision for the excellent seminar speakers. At a recent NAB, I was discombobulated to find myself literally walking through a noise bubble of a seminar. The audio technology for that seminar was so good that there was no audio bleed and t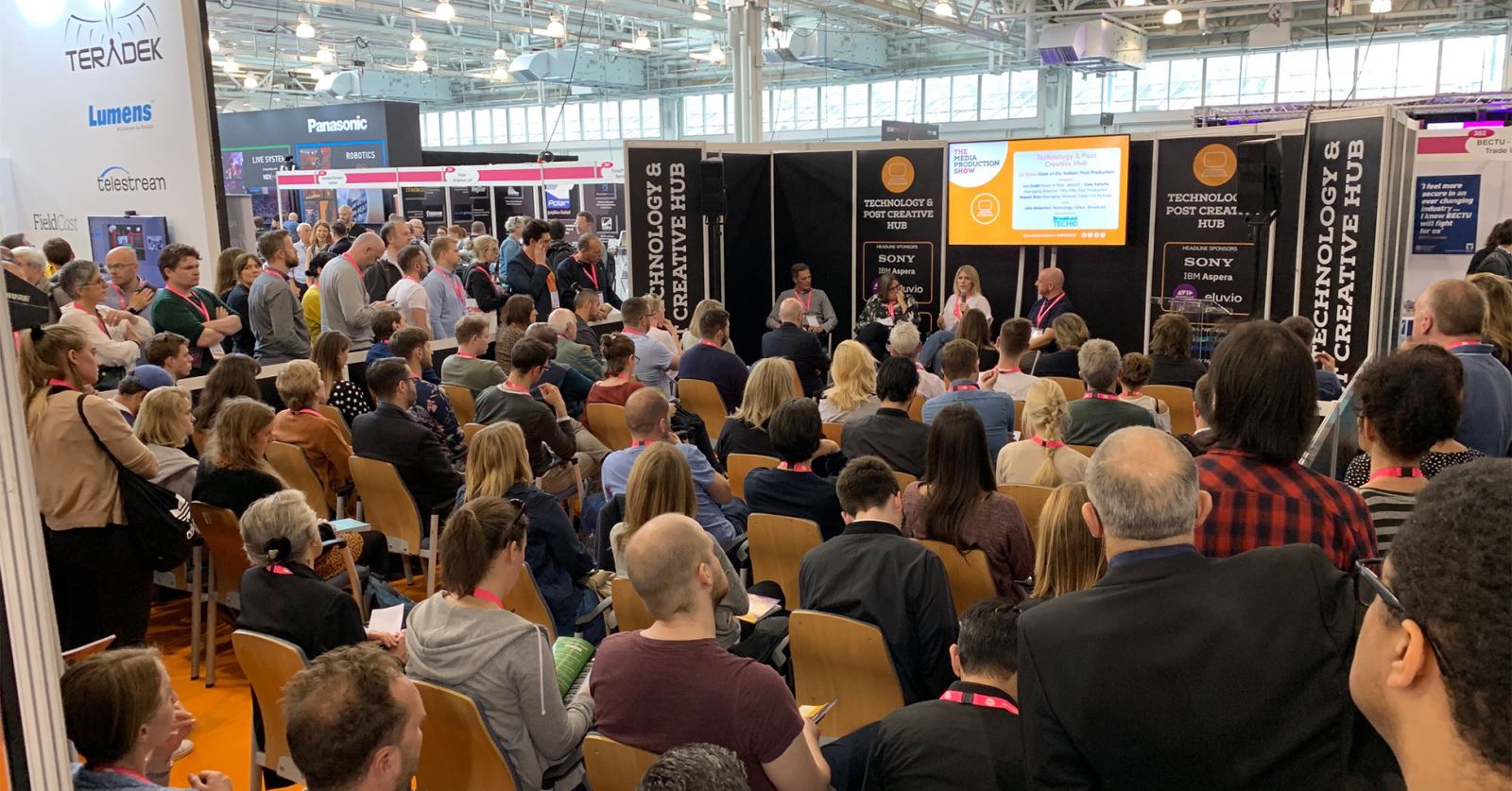 he attendees could hear perfectly, and adjoining stands were not drowned out by the presentations.

This needs to be addressed as it was an issue at MPS. One solution that really worked for me at the excellent Whisper Films/Timeline TV/SailGP seminar was the provision of wireless headphones, but the larger seminar areas were exceptionally noisy.
Systems Integration section
I would have liked more space for the important Systems Integration sector which was so well served by BVE, but having seen the floor plan for next year, I gather that this is already being addressed, and it's twice the size, taking the adjoining hall at Olympia too. The attendee numbers were massively up on last year, so it just needs more space to expand in to, and to develop the range of exhibitors. Oh, and not get carried away with the success and put the per metre cost of exhibiting up. In a time where we are all closely monitoring our costs, one of the key drivers for exhibiting at MPS over BVE is the relative cost saving for a broadly similar attendee list. If the cost of exhibiting is similar next year, I see no reason why it will not grow to fill the larger space. It has a bigger name next year too, to go with the bigger venue. As of next year, the show will be MPTS: the Media Production and Technology Show.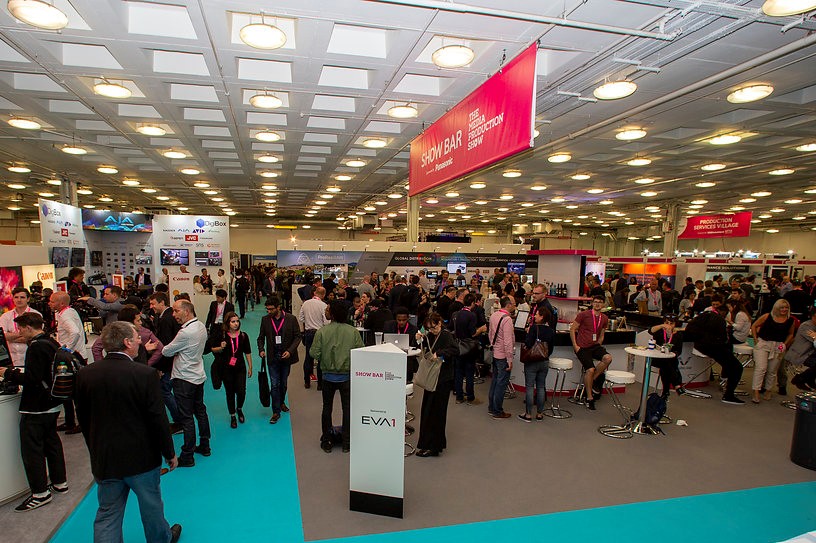 Show dates
There are big date changes for next year's UK shows. To be honest, I've never really minded BVE being in February. It sits nicely between the excellent digital cinematography show BSC at the start of February, April's NAB in Vegas and Amsterdam's IBC in September. MPS has been mid-June since it started and this was its fourth year, although a Production Manager friend of mine did point out that the first day of MPS clashed with the final day of Sheffield Doc Fest, which seemed a bit of an oversight in terms of maximising footfall. We all know TV is magic, but people can't be in two places at once.

A few months ago, BVE revealed that its 2020 show is moving to mid June, literally the week before the usual MPS slot, which made little sense to anyone in our industry. However, MPS had already made plans to change their 2020 dates to mid May, so it will be fascinating to see how next year pans out. Will anyone attend, let alone exhibit, at two similar shows within a month of each other? I can't see that this is sustainable, and my prediction is that something will change, either before next year's shows, or soon after.
---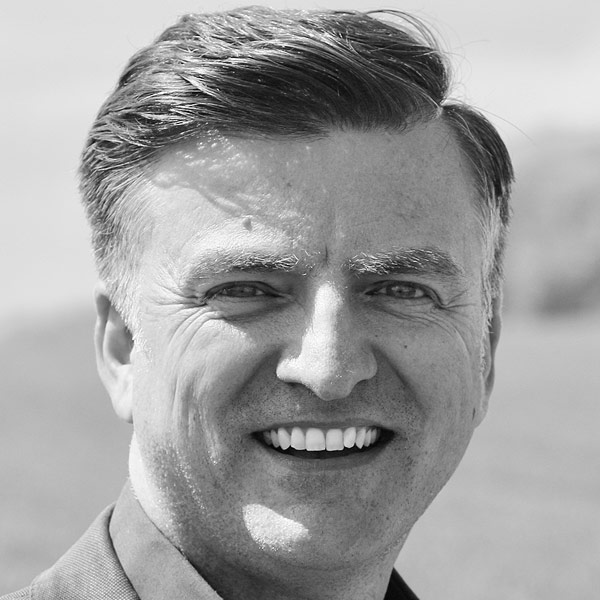 Duncan Payne is Director of GTC sponsor Adamantean.
With more than 20 successful years in a variety of roles in broadcast video, photography and digital cinema, Duncan has experience of every sector of the broadcast market: equipment sales; sales team management; running a hire desk; executing disposals programmes; and providing advice and guidance for clients on financing equipment purchases.
Duncan brings passion and enthusiasm for the industry, with a special interest in technological trends and industry developments. He is a regular contributor to industry publications and newswires, as well as writing his own blog.
---
GTC sponsors Adamantean is an experienced and commercially focused finance company, partnering with business leaders to achieve client objectives. Working with a broad panel of commercial lenders, banks and finance companies means Adamantean can offer a choice of flexible and cost-effective solutions to meet business funding requirements, adding value by helping efficiently to identify and source best options.

See more about the financeial services Adamantean can offer: adamantean.net
---