GTC Award Winners 2021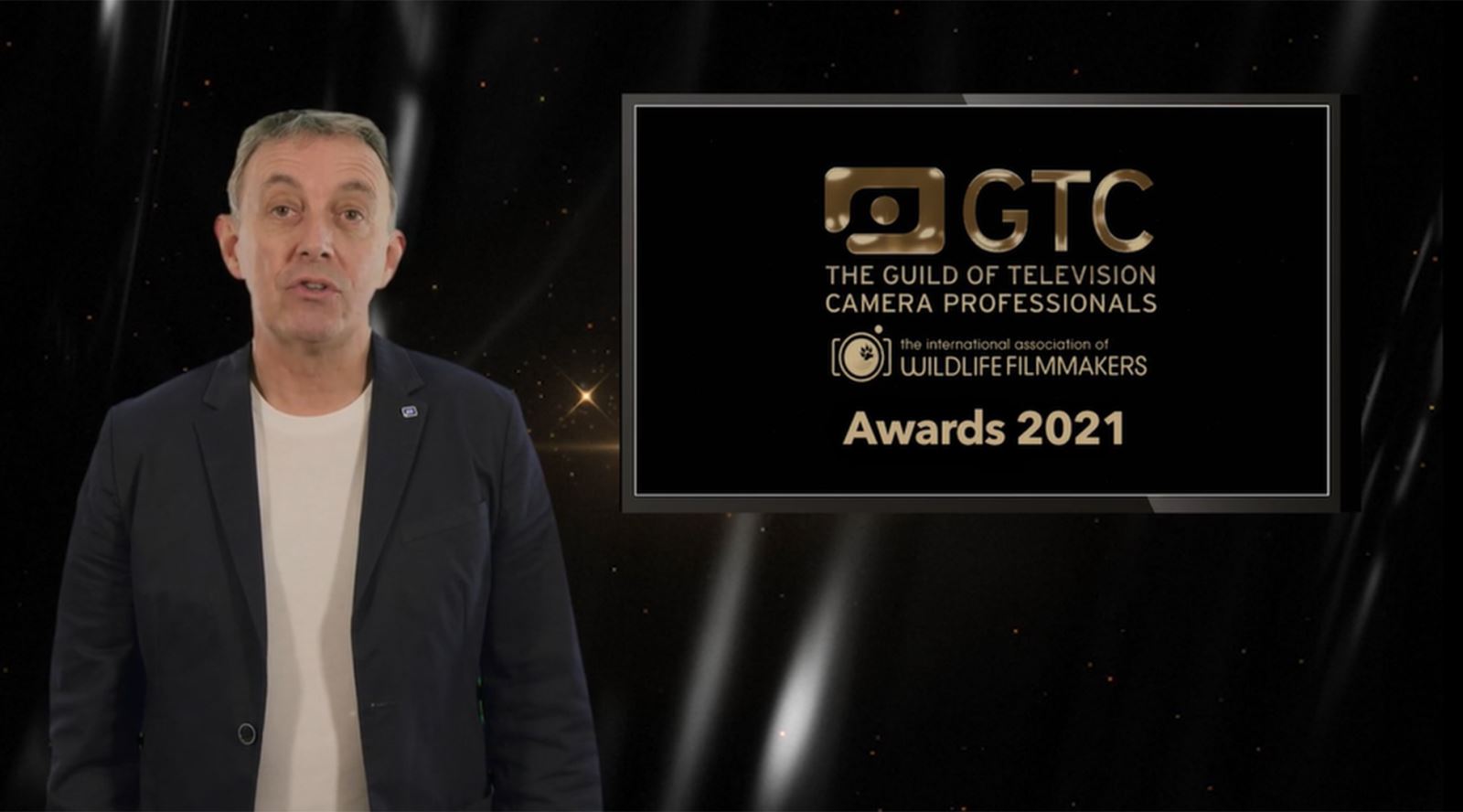 This year, once again, due to the pandemic, we couldn't hold our in-person AGM and Awards presentation day, which is usually a highlight of the GTC calendar. As last year, the GTC Awards were streamed online on Sunday 5 December.
The event was produced by the GTC Awards Team, led by Hazel Palmer and Peter Rance, and presented by our chair, Graham Maunder.
---
Watch the 2021 Awards
---
Introduction
Graham started the evening by outlining the Guild's achievements in the last year.
All our core activities have continued.
GTC is now a Gatekeeper for the UK Press Pass.
Thanks to Andy Reik for organising the 'Round Table' discussions.
Well attended virtual workshops arranged by Clive North. Plans for real workshops next year as soon as it is safe to do so.
Early next year 1st Aid Courses will resume for members that haven't attended before.
The offer of the GTC Public Liability Scheme in conjunction with Performance Insurance continues to be a popular benefit to our members.
Renewal of the discount deal for GTC members with Cordwallis for VW vans.
Zerb and GTC In Focus continues to go from strength to strength, a big thank-you to Rob Emmanuel and Roger Richards for all their hard work.
Alan Duxbury with the help of John Tarby have done a sterling job with managing and organising the Bill Vinten GTC University awards, attended this year by our President John Henshall. A special thanks went to Alan who is stepping down from his role this year.
Alex Wade has continued to supply valued legal advice.
Membership continues to grow, we have now passed the 1600 member mark, an increase of around 10% per year.
GTC's social media team have continued to raise the Guild's profile on social media platforms.
Simon Edwards has done sterling work on sponsorship and advertising, with barely a drop in income despite the pandemic.
Big thank-you to Alison Chapman who is stepping down from the website role after many years. The role is being taken on by Nicola Risdon.
The GTC will be celebrating its 50th Anniversary during 2022. There is already plenty going on behind the scenes to make sure we celebrate this huge achievement.
After Graham's summary of the year, he went on to introduce the awards stating that:
"the standard of entries has been just as high as normal, even given the circumstances we've all been through."
---
GTC Awards for Excellence
Nominations were submitted by GTC and IAWF members. Then a jury from a cross-section of camera skills, gender and ages was invited to view all the clips online. As in recent years, there are no categories in the awards so every nomination can be assessed on its own merit. Therefore, not only the visual aesthetics, but also the approach and method of filming a particularly difficult subject or in a especially challenging environment can be taken into consideration. There were a total of 22 nominations this year, from which 12 were selected for Awards for Excellence.
---
Dua Lipa 'Studio 2054', Streamed
Director of Photography and crew: Nat Hill and the Camera Team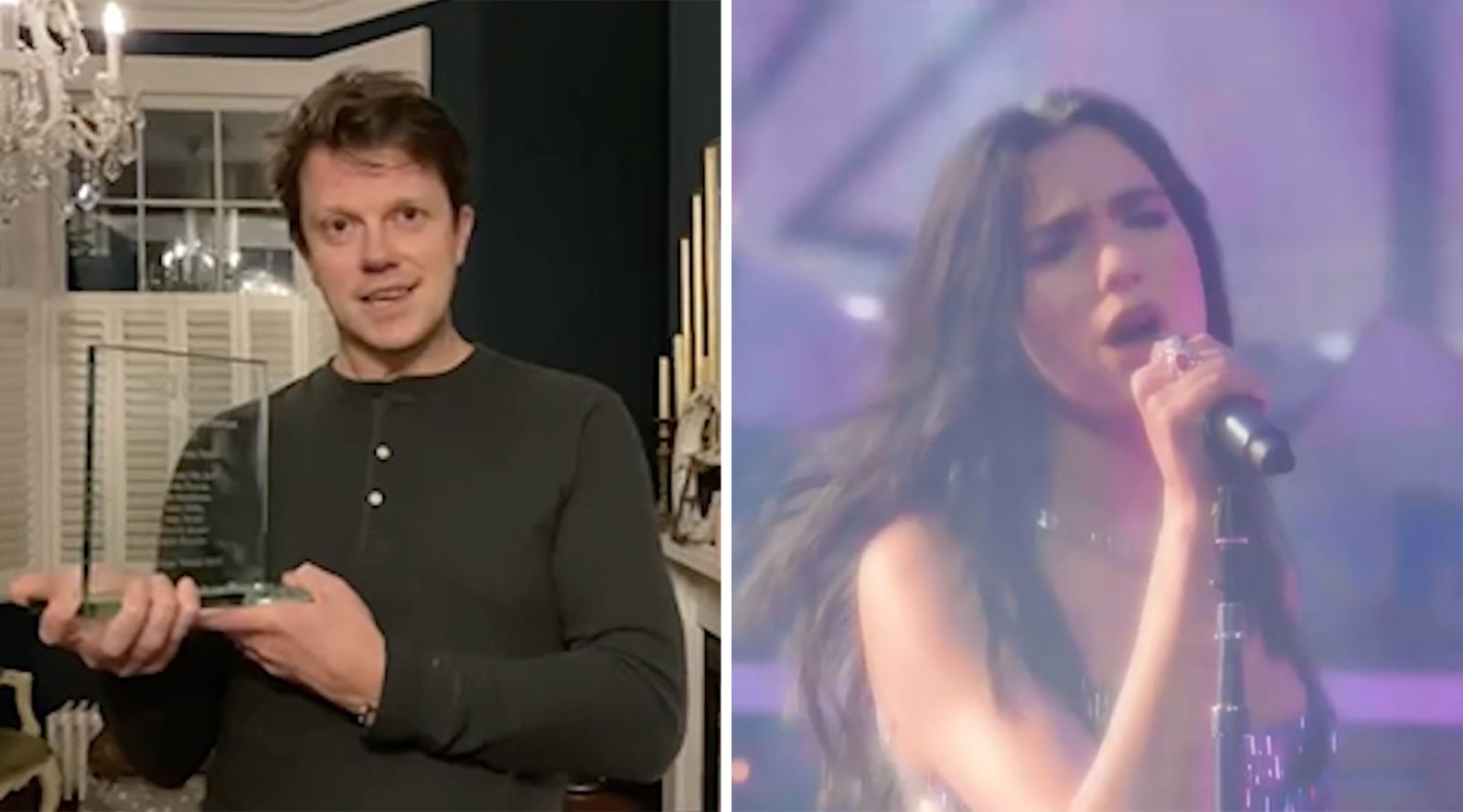 The first award is to the whole camera team for Dua Lipa 2054. An epic team effort to create a groundbreaking virtual event for this global recording artist.
Many congratulations to Nat and the whole team.
---
Mortimer and Whitehouse – Gone Christmas Fishing, BBC2
Camera: Toby Wilkinson, Alistair Upcraft; Aerial Photography: Andrew Seggins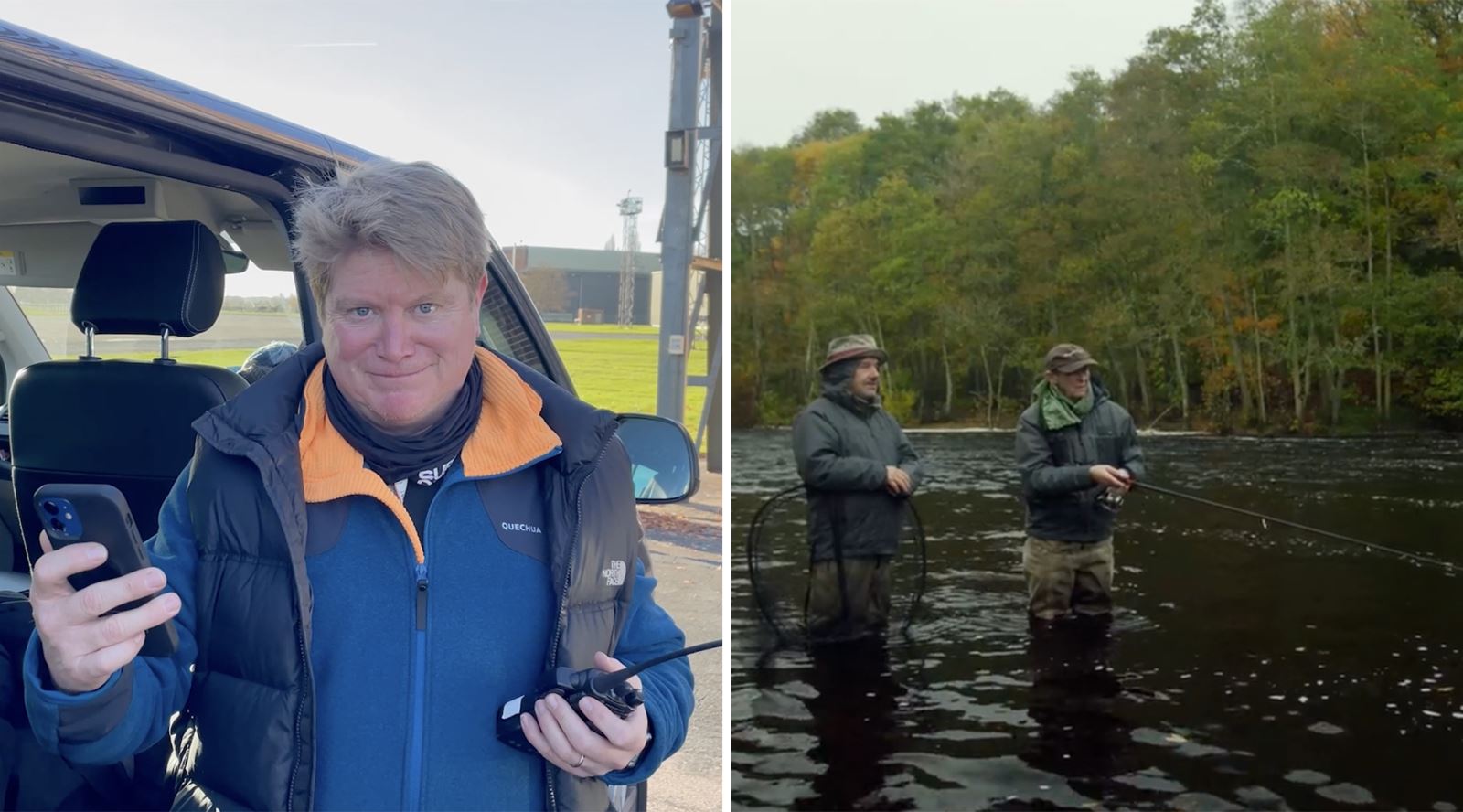 The next award goes to another camera team for Mortimer & Whitehouse – Gone Xmas Fishing. The award was accepted by Toby Wilkinson
One judge commented "Beautiful photography both from the ground and the drone, that fits the subject superbly. A joy to watch."
---
The Great Mountain Sheep Gather, BBC4
The camera crew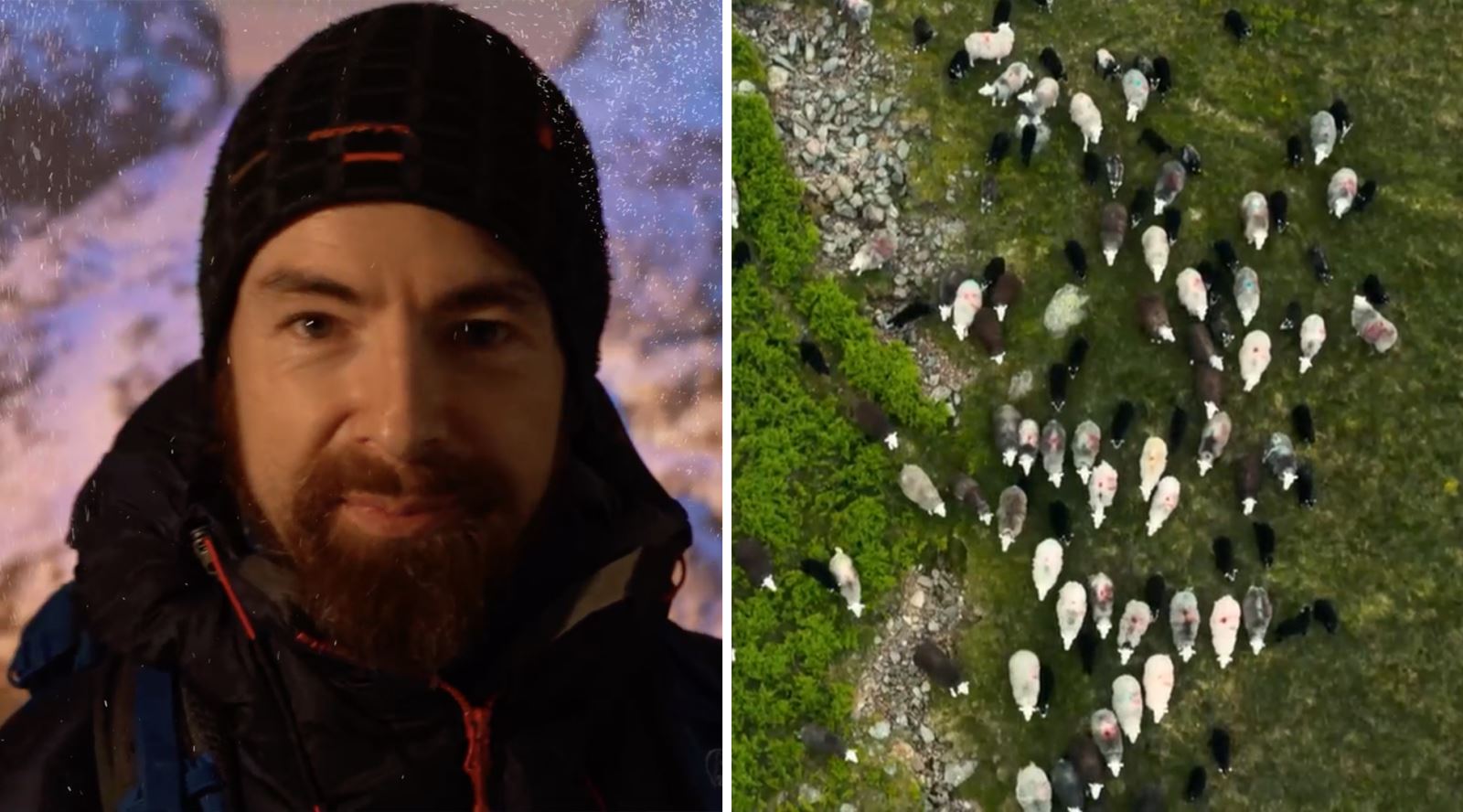 The next award brings us to the Lake District, and goes to another camera team for the BBC 4 show, The Great Mountain Sheep Gather. Beautiful photography in a challenging landscape with exquisite drone footage that was both totally immersive and very unobtrusive.
Congratulations to the whole team.
---
Dancing On Ice, ITV
Steadicam: Jordan Cowan and Dominic Jackson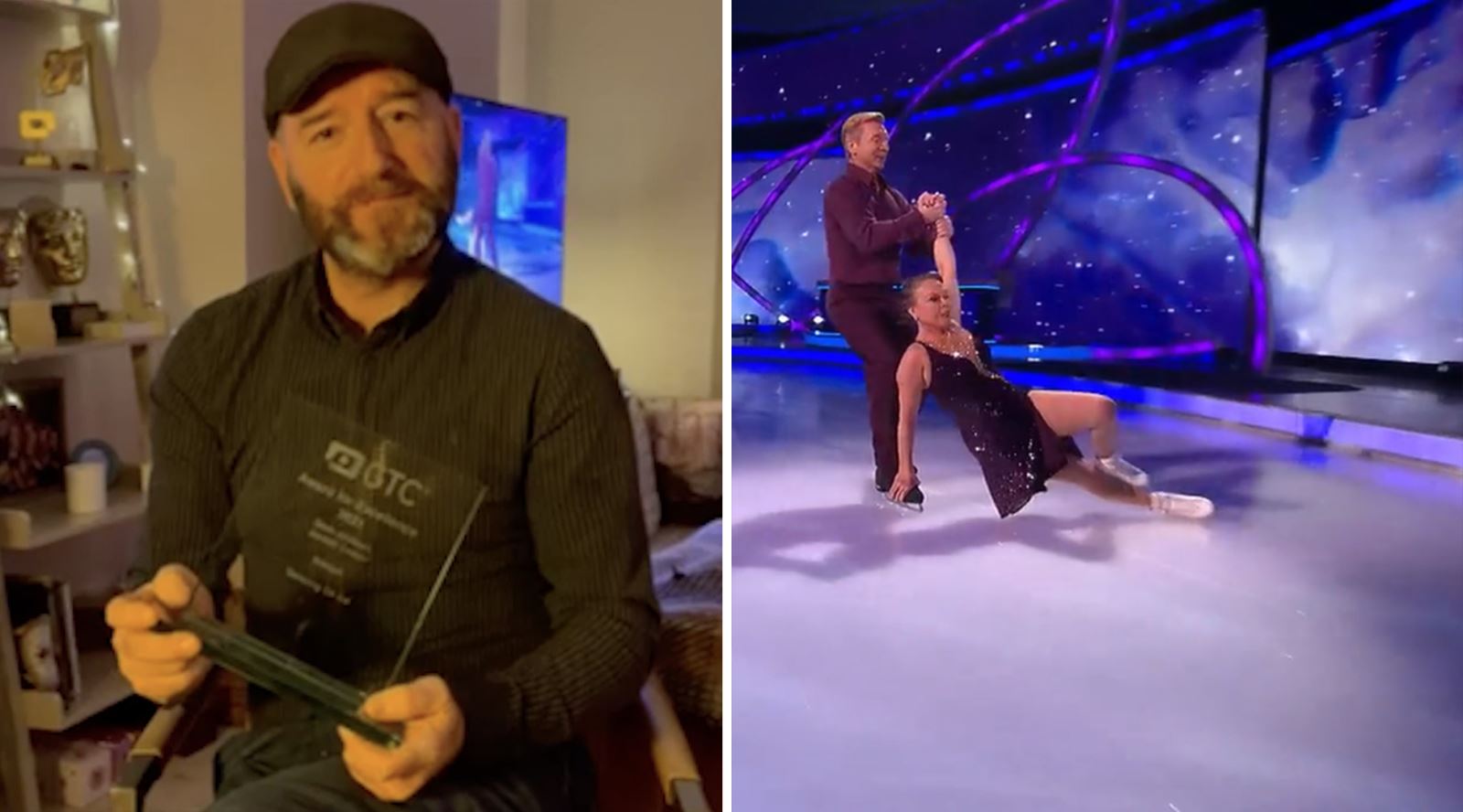 Another deserving team, albeit a smaller one than before. Dominic Jackson and Jordan Cowan show what can be achieved with teamwork, skill and a little help from some Gold Medallists. They were chosen for the way they worked together in unison on Steadicam on ice to follow a 3-minute long ice skating performance in a single take, getting a hands breadth away following each twist and turn of the dance.
---
Small Axe: Lover's Rock, BBC1
Director of Photography: Shabier Kirchner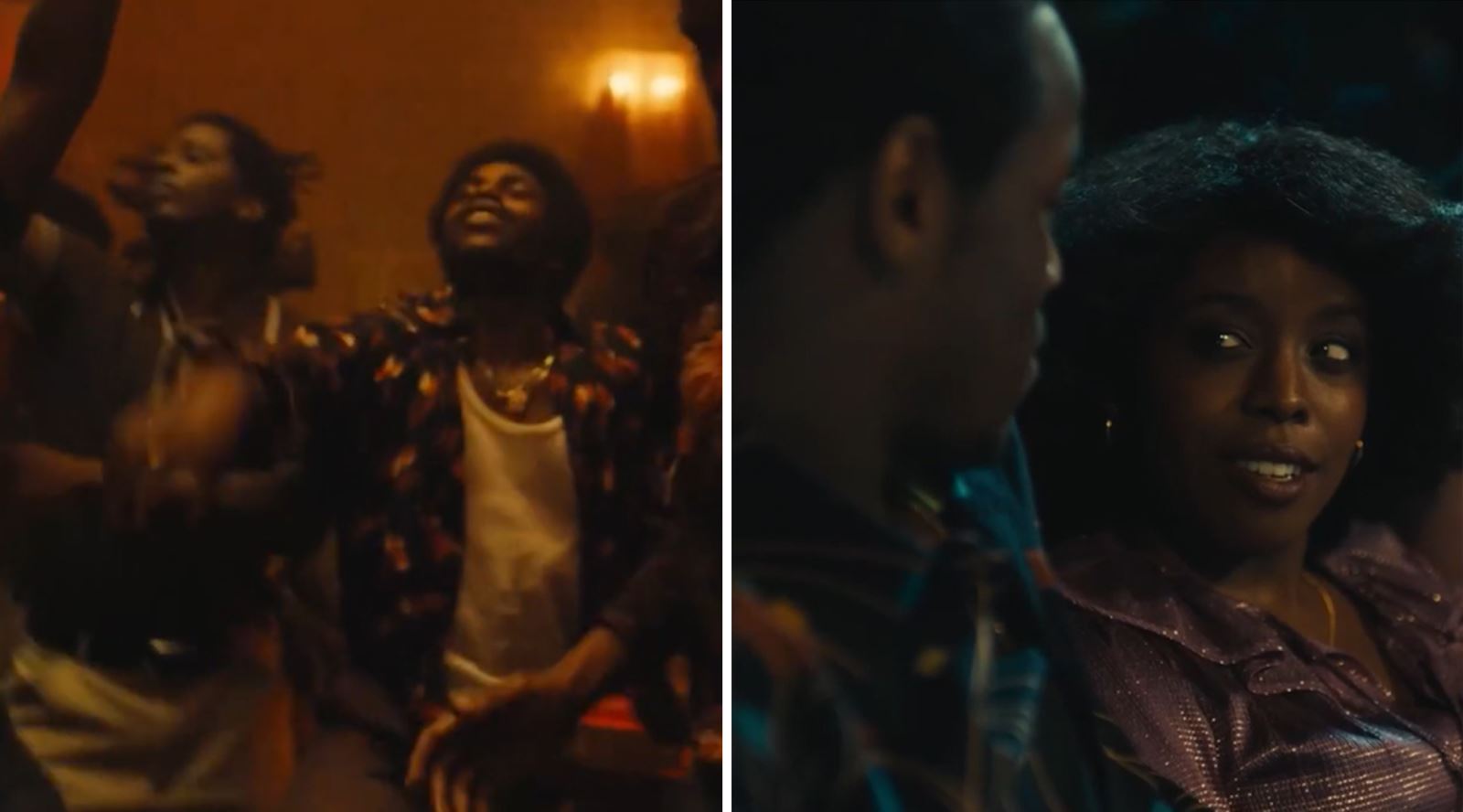 The next award goes to Shabier Kirchner for Small Axe – Lovers Rock. The extended party scenes in this were filmed with such beauty and attention to detail. In what looked like a very crowded room, the camera moved constantly between and around the dancers for long shots in such a poetic way, picking out beautiful close-ups and moments, it was like a constantly-moving artwork.
---
Multiple News items, BBC1/BBC News Channel
Camera: Davy McIlveen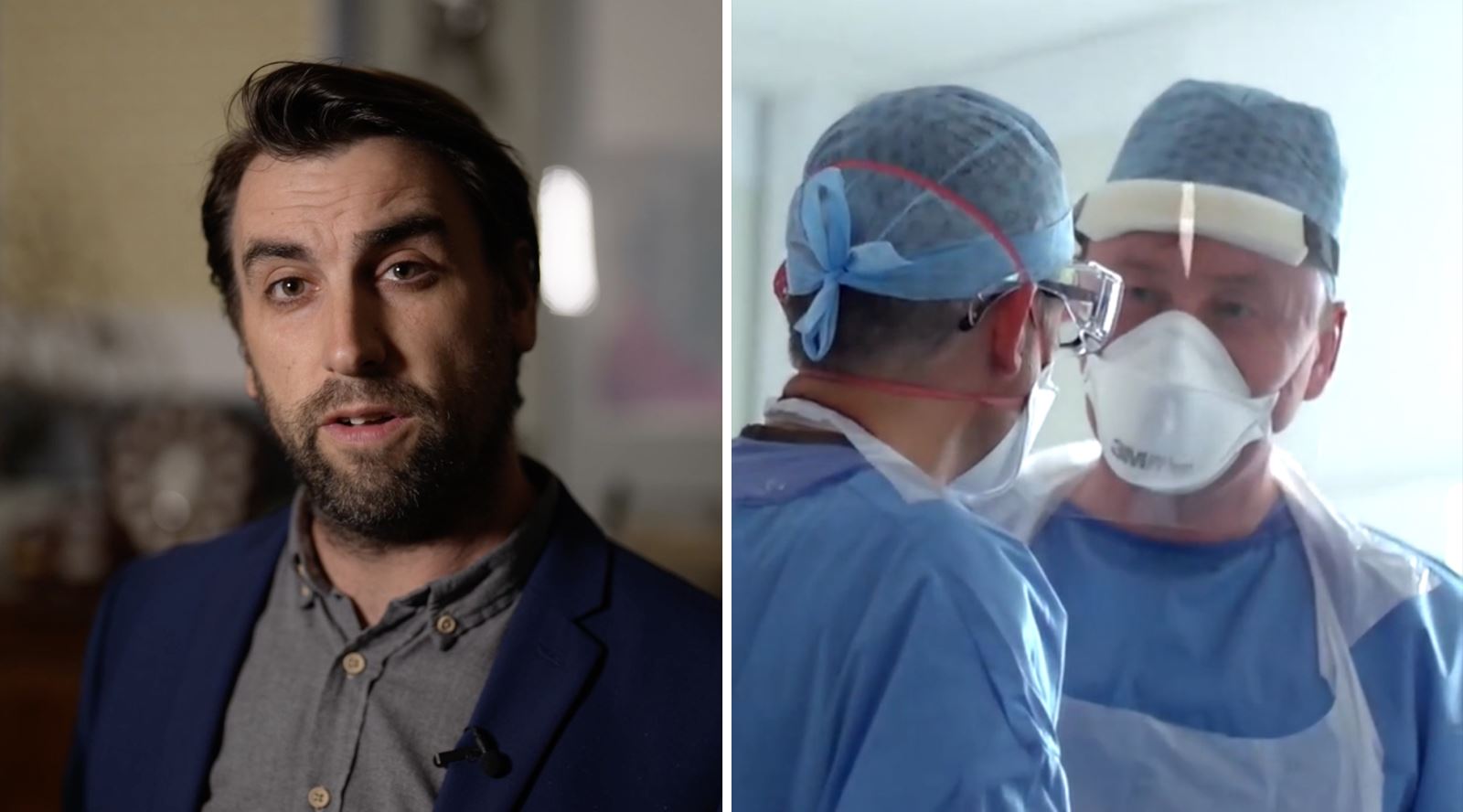 Our 6th award takes us into the fast moving world of news and the amazing images brought to us by David Mcllveen of BBC News.
Many congratulations to David, and thank you for bringing such stunning images into our homes.
---
BBC Proms, BBC4
Jimmy Jib: David Brice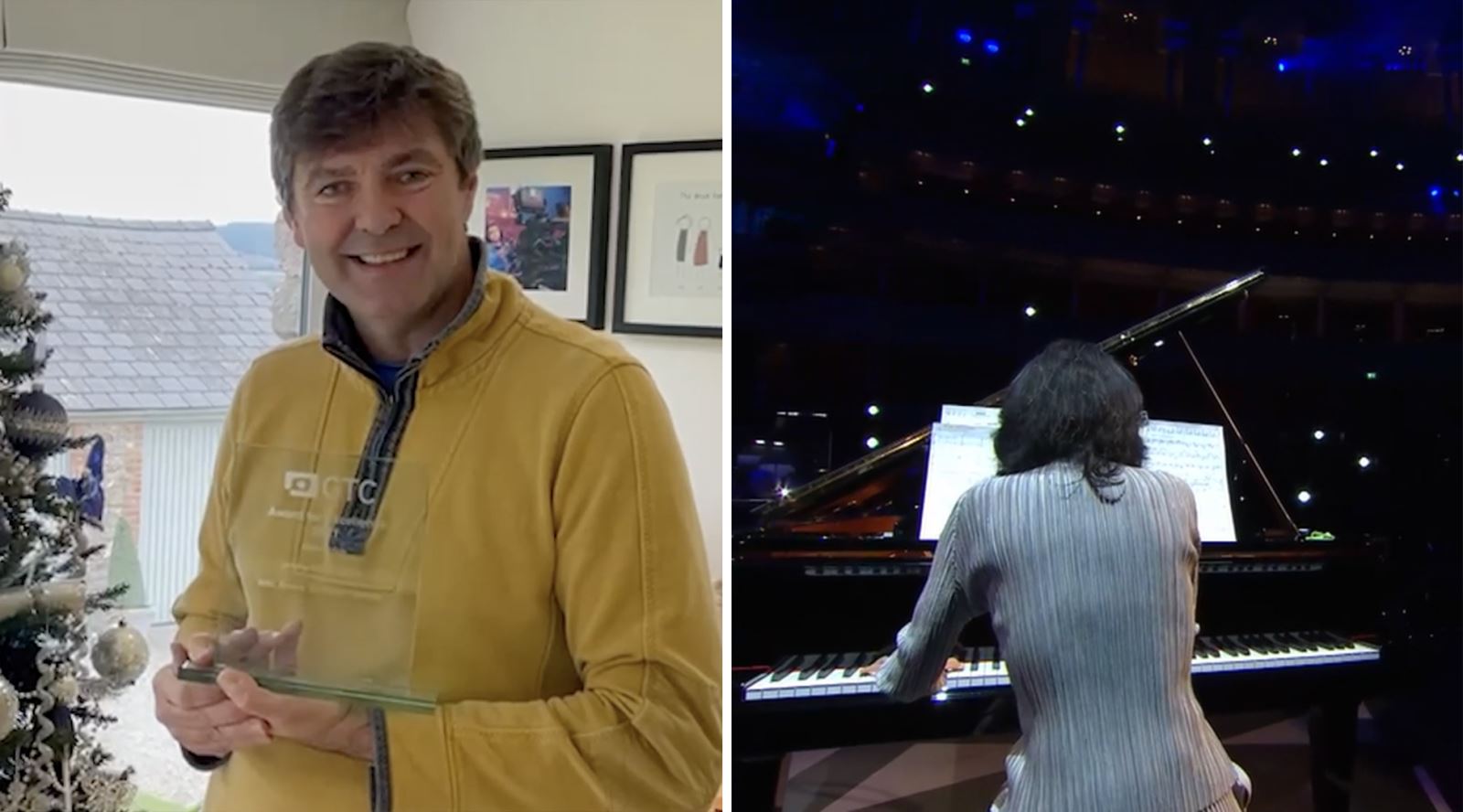 Our next award of the evening goes to David Brice for his jib work on the BBC Proms – Moonlight Sonata. An amazingly elegant seven-minute piece covered in a single continuous and enthralling jib shot. Transmitted live on BBC4, Dave had his jib rigged on 30ft of track in the splendour of the Royal Albert Hall and in a space normally filled with Prommers.
One of the judges said: "Remarkable work from someone who must be considered a master of their art".
---
Top Gear and The Grand Tour, BBC1 and Amazon Prime
Drone and FPV drone camera work: Lec Park and Andrew Lawrence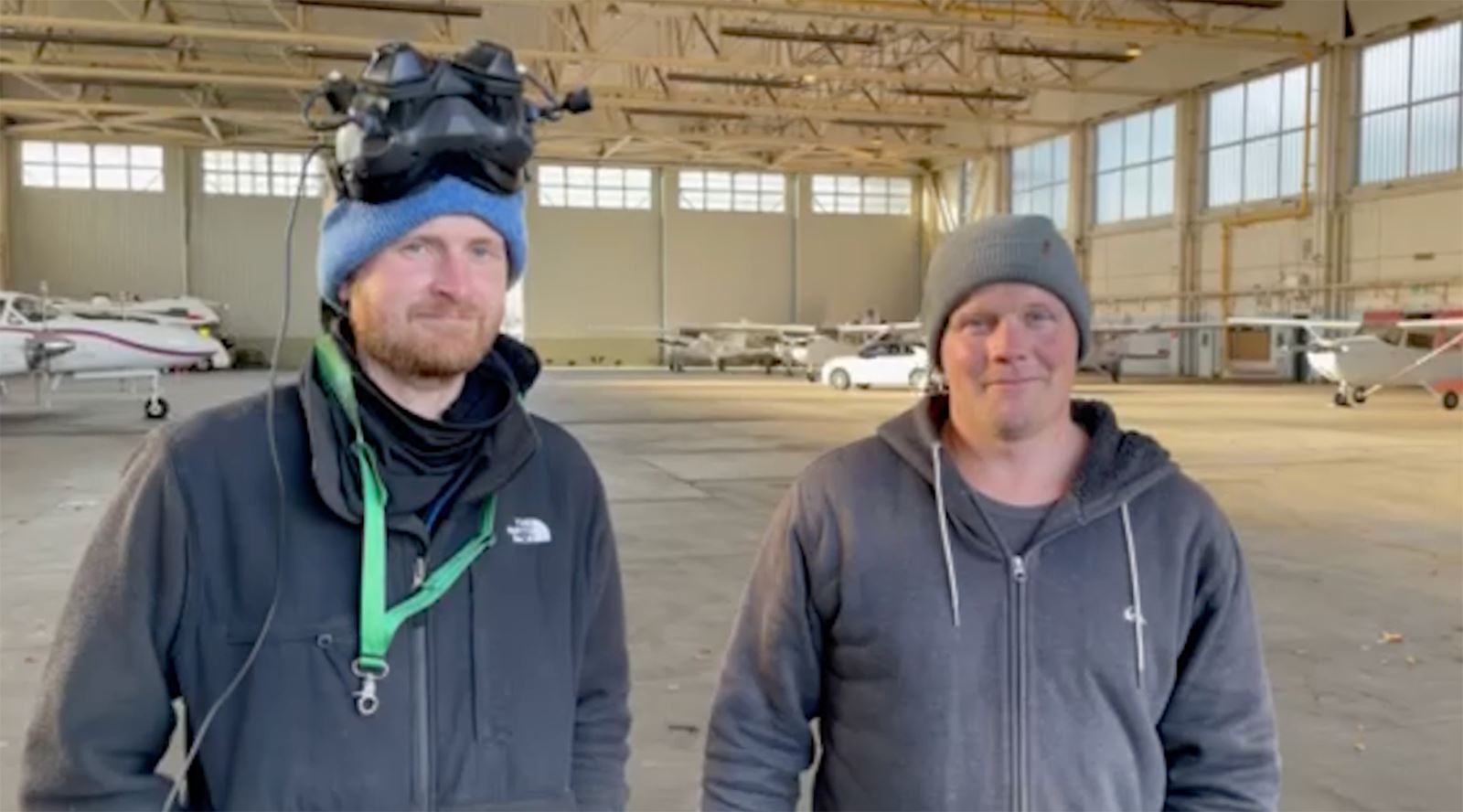 Our next award is for the Drone and First Person View Drone work on Top Gear by Andrew Lawrence and Lec Park. The nomination for this award mentioned the superb flying with exciting, high-octane shots that ramp up what is already an incredibly well-shot series.
---
Dua Lipa AMA, Live Stream
Director of Photography: Nat Hill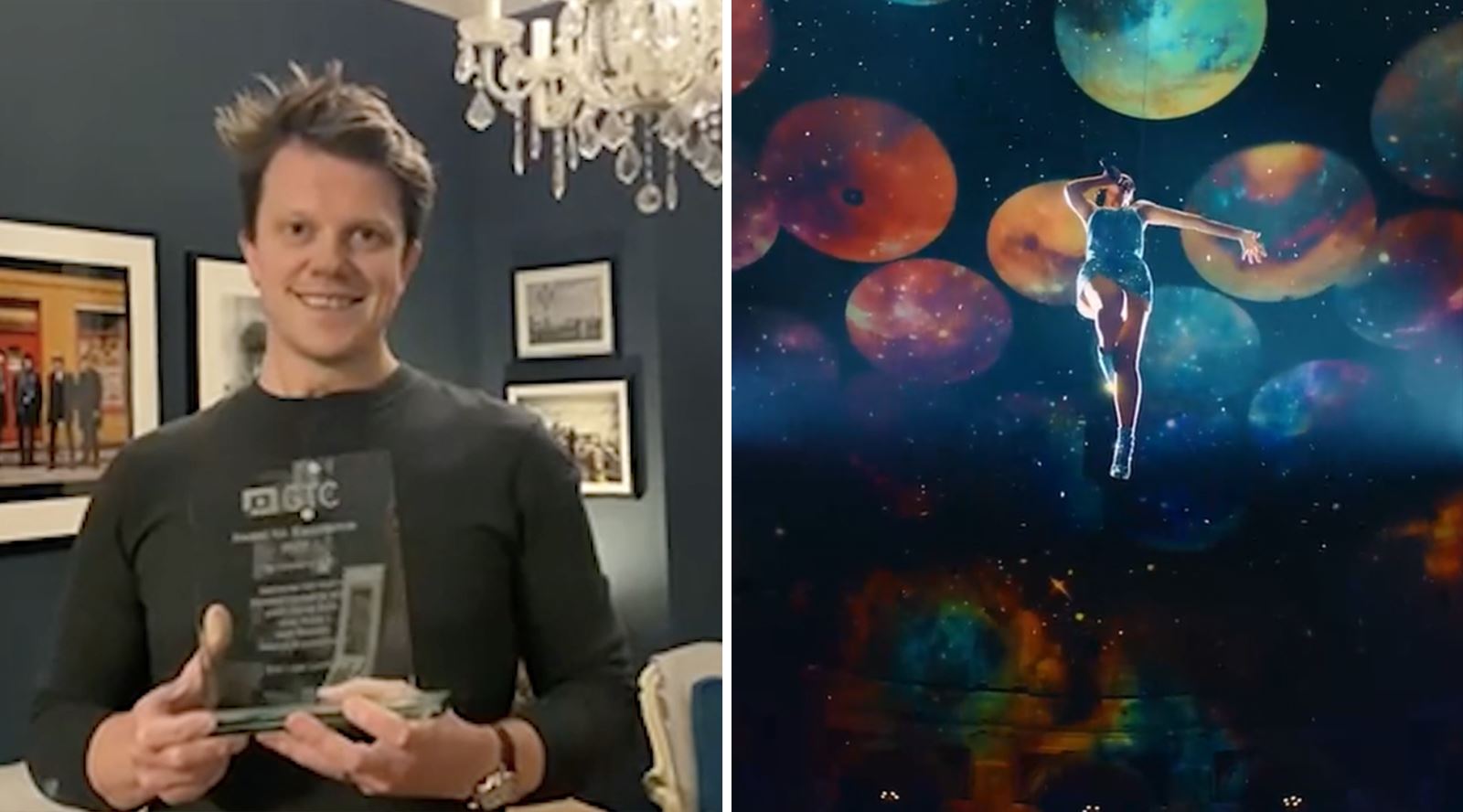 Levitating rather than flying this time as Nat Hill wins another award this year for this single shot coverage of Dua Lipa for her American Music Award.
The performance was filmed all in one shot by Steadicam operator John Clarke, with the kit to fly the camera provided by Alan Wells. It looked amazing and was achieved during Lockdown 2.
---
Race Across The World Series 2, BBC2
Director of Photography: James Anderson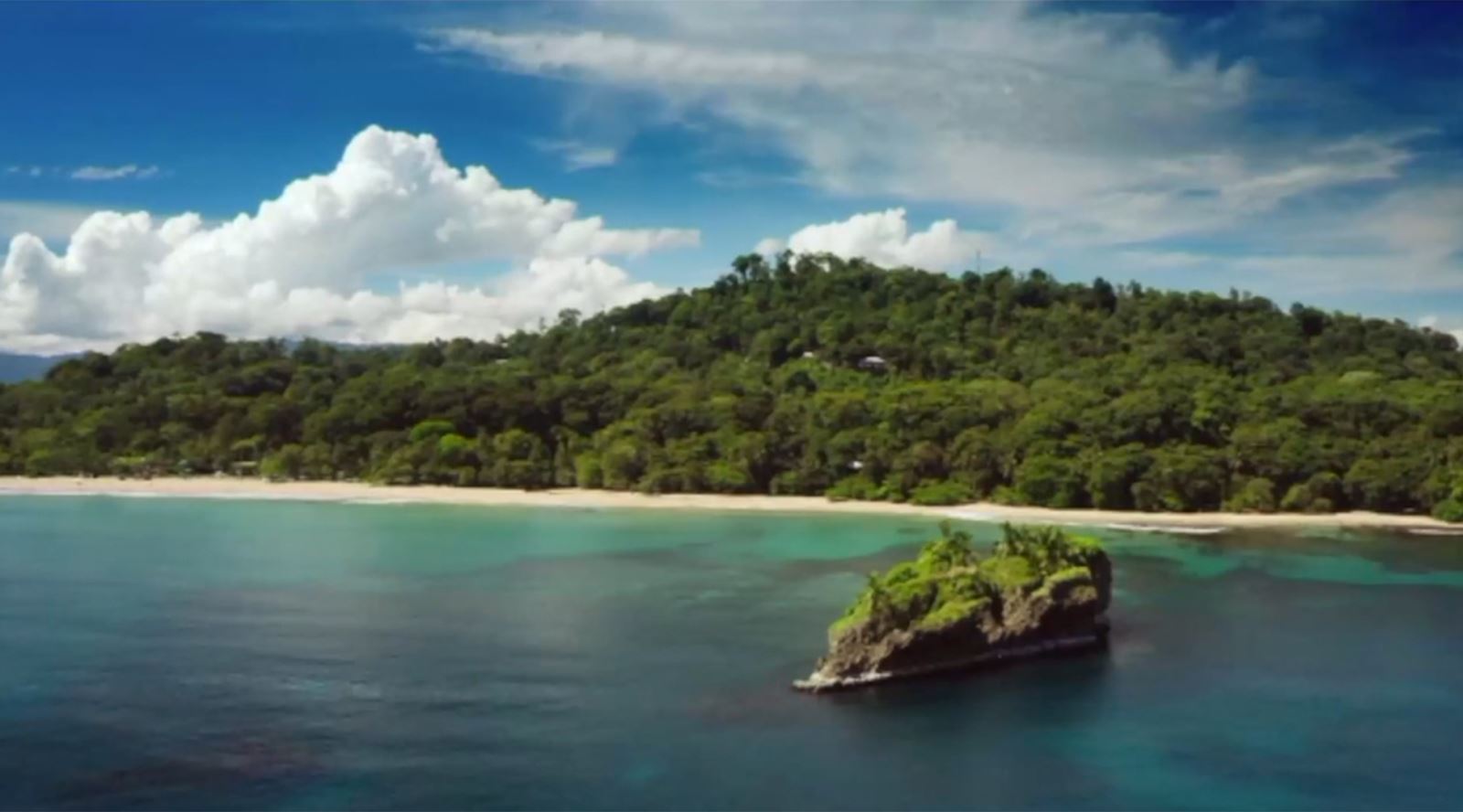 The next award takes us on a race across the world where James Anderson provides us with some amazing images. James used the full range of his experience to help create a BAFTA-winning series. He combined beautiful landscape photography with dramatic and exciting footage as teams raced across Latin America.
---
Huey Morgan's Latin Music Adventure, BBC4
Shooting PD: Clare Tavenor and team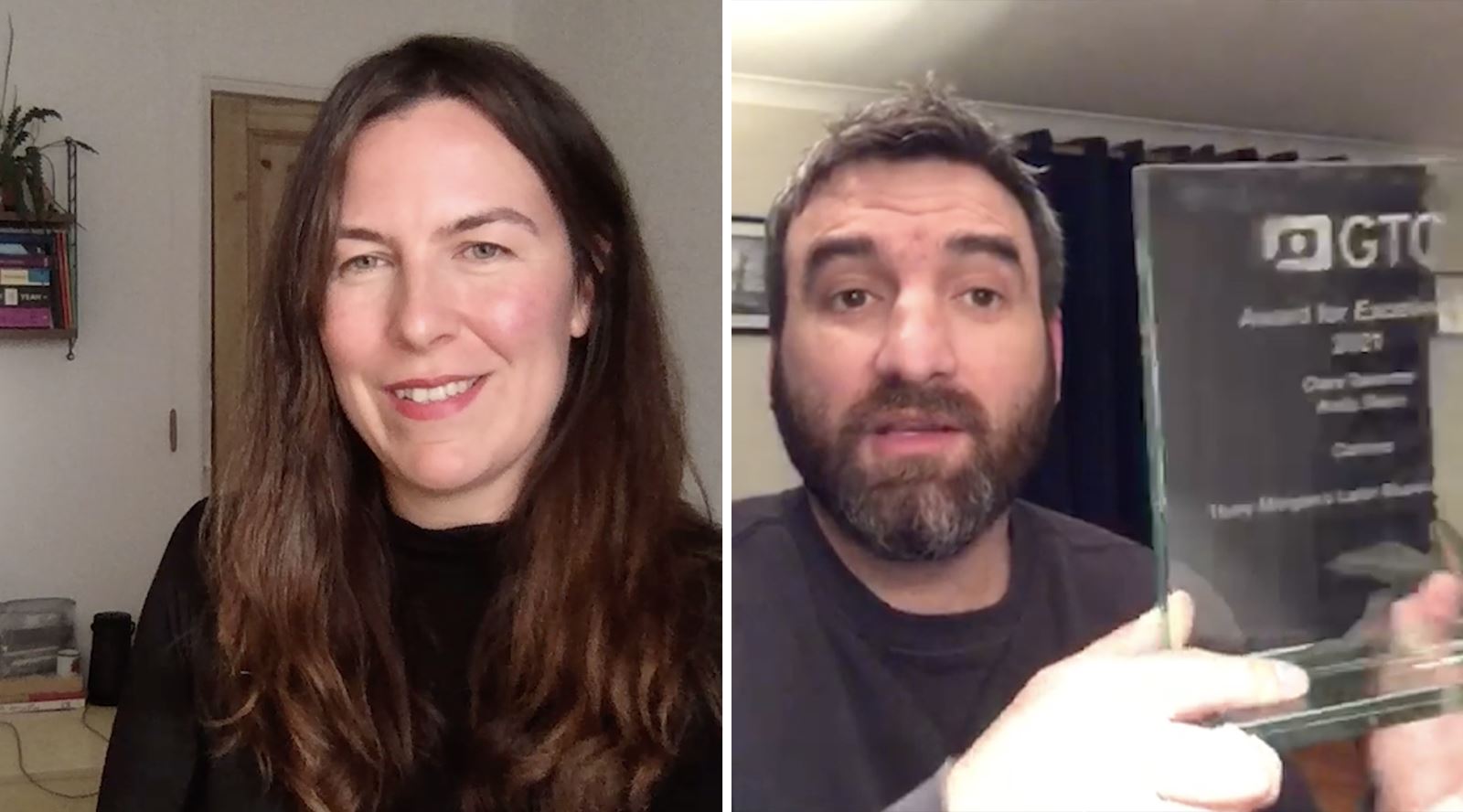 The next award is for Clare Tavenor, Andy Dunn and team for their work on the BBC 4 series Huey Morgans Latin Music Adventure. The nomination for this award mentions the lovely images of Latin-American life. Which were probably done on a tight schedule in tight spaces, it's well-observed and really enhances the music and mood that comes through in each episode.
---
Gordon, Gino and Fred: Desperately Seeking Santa, ITV
Aerial Camera: Steve Peters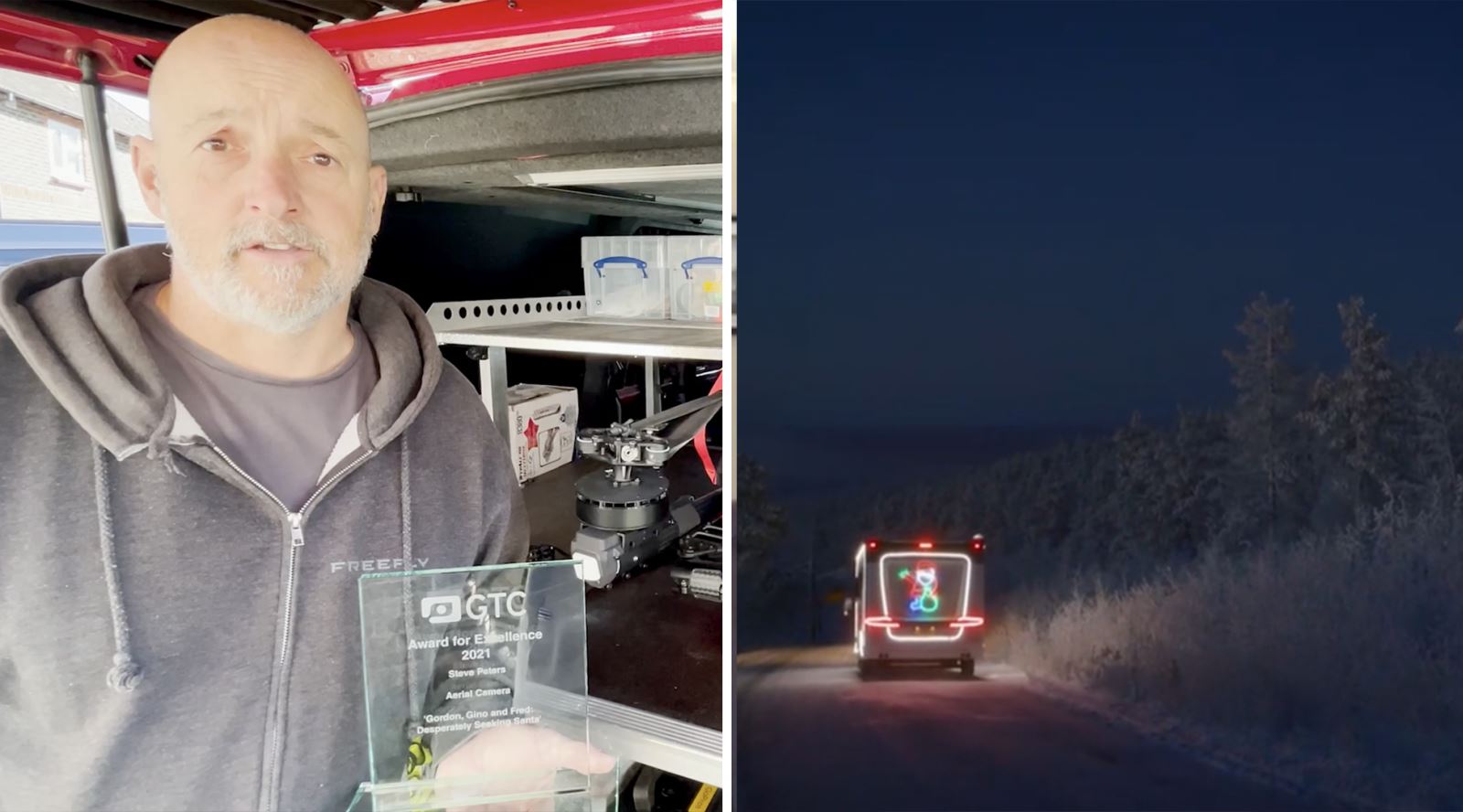 Our final award for excellence this year goes to Steve Peters for the aerial camerawork on Gordon, Gino & Fred for ITV. Graham joked: "Watching the programme and seeing the driving I think Steve was in the safest place!"
---
GTC Dick Hibberd Award Winner
Tony Keene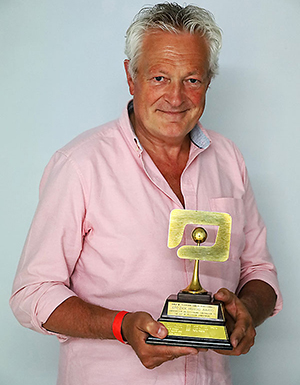 This year's winner of the GTC's most prestigious award, the GTC Dick Hibberd Award (formerly the Television Cameraman's Award or TiCA), goes to Camera Supervisor Tony Keene.
The list of previous recipients of this award reads like a mini Who's Who of the television industry, and this year was no exception.
Tony has been an important part of many camera teams during his working life and has teamed up on many occasions with a previous winner, and GTC member Martin Hawkins. He has always been willing to help guide youngsters along the way.
The Award was presented to Tony Keene by GTC President John Henshall earlier this year on his last official day of working in our industry.
(l-r) Martin Hawkins, John Henshall, Tony Keene, Ricky Gervais
In his acceptance speech, Tony commented: "it will be difficult to think that from tomorrow, I will no longer be a cameraman, it's such a hugh quantum leap".
Congratulations and Good Luck to Tony from all at the GTC!
Where to next?