GTC sponsors Vinten presented with Queens Award for Enterprise 2010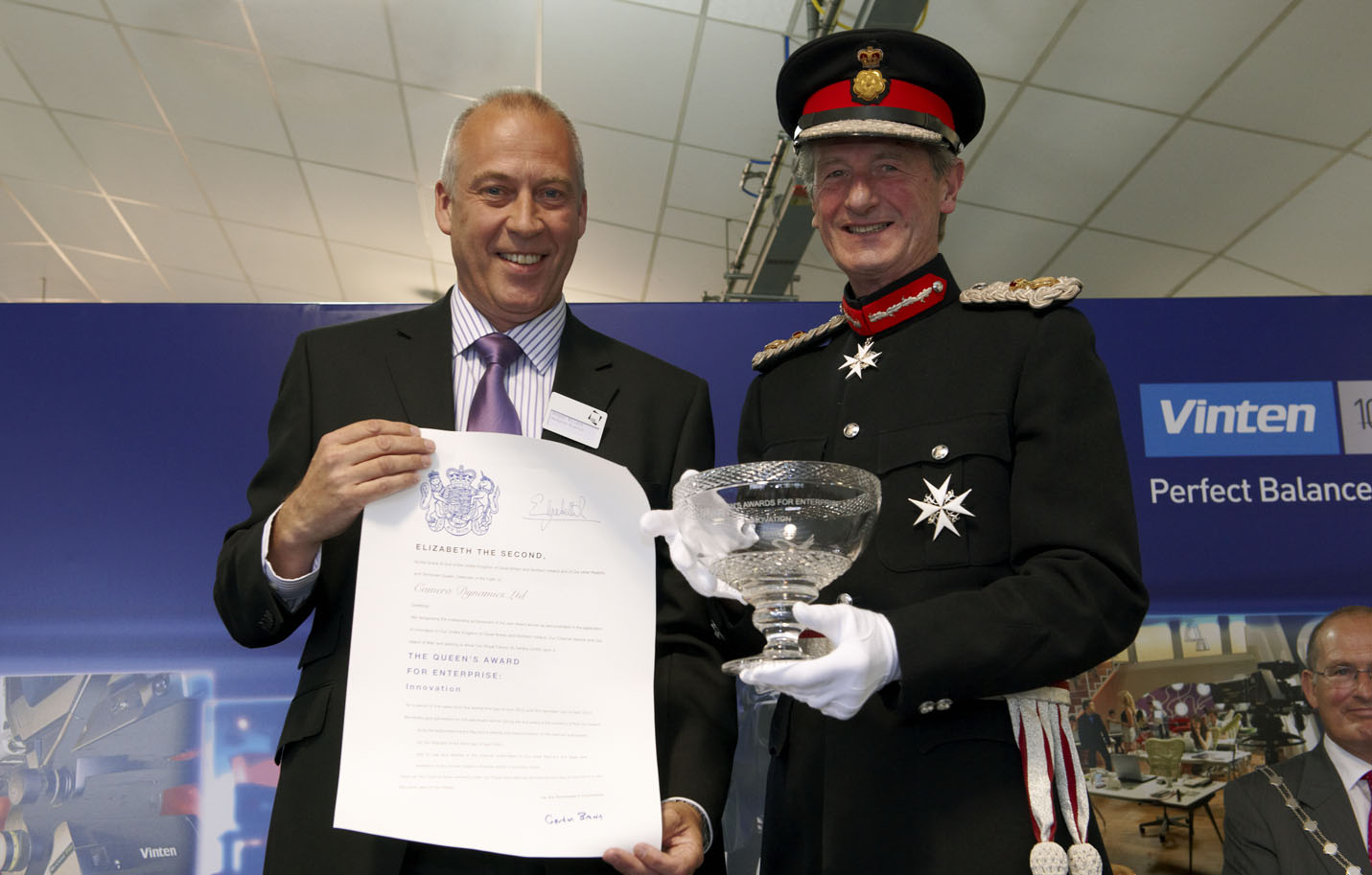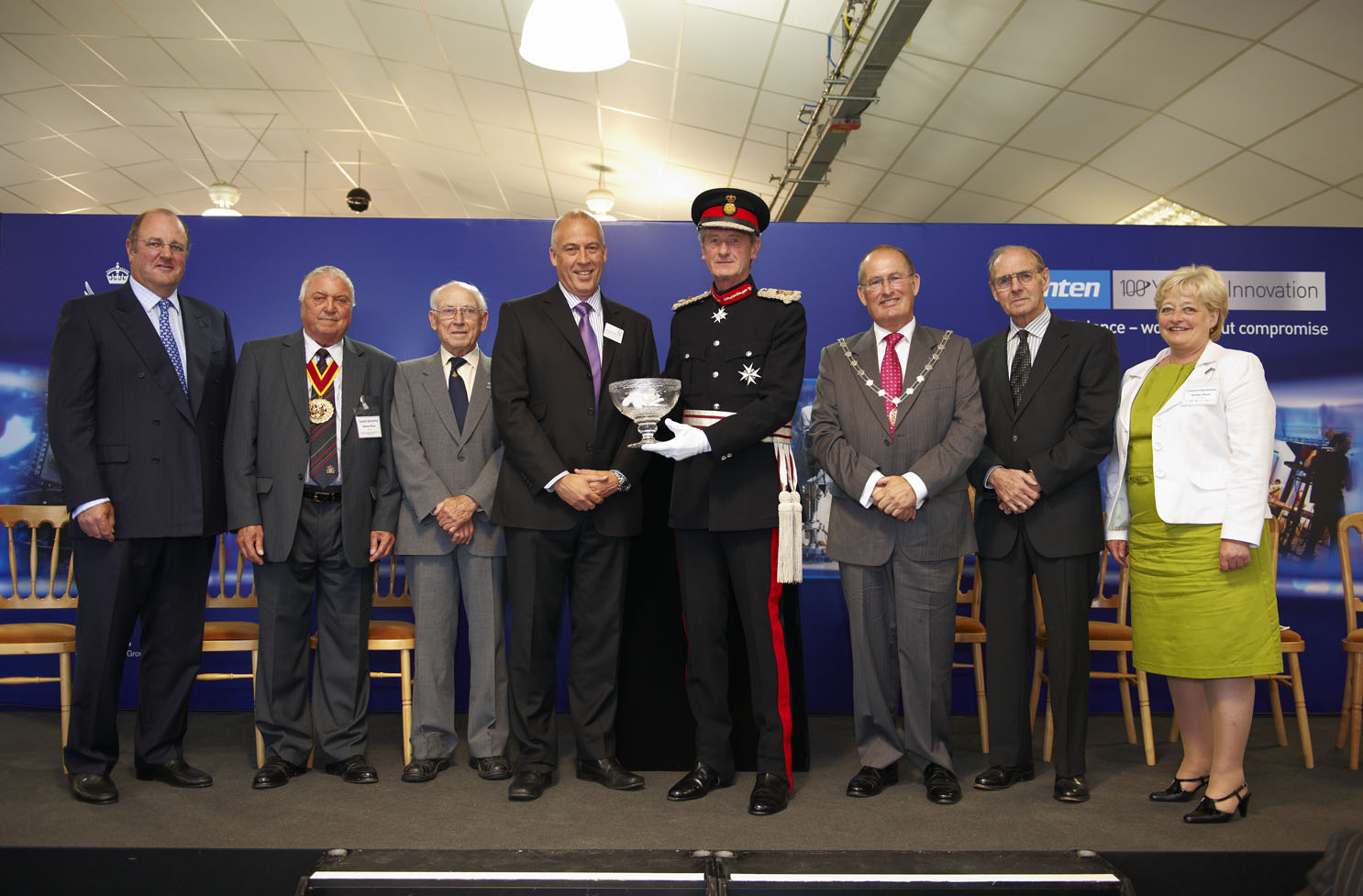 At midday on Tuesday 13 July guests and members of Vinten Broadcast staff, past and present, gathered at the company's headquarters and factory in Bury St Edmunds for the presentation of the company's Queen's Award for Enterprise 2010. The Queen's representative, Lord Tollemache, Lord Lieutenant of Suffolk presented the award, an engraved glass bowl and certificate containing the citation, which he read to the audience. Roger Wilson, Managing Director of Camera Dynamics Ltd of which Vinten is now part, received the award on behalf of the company.
A rostrum had been set up at the rear of the factory allowing seating to overflow through the loading doors to the area outside. Although it was overcast, the threatened showers stayed away until well after the ceremony. Guests included the Mayor and Mayoress of St Edmundsbury, the chairmen of Suffolk County Council and Bury St Edmunds Town Council, Chief Executive of St Edmundsbury Borough Council, representatives from the William Ellen Vinten Trust, and Bill and ElaineVinten. Bill Vinten was the last member of the Vinten family totake an active part in running the company founded by his father100 years ago, retiring in 1992 at the age of 72.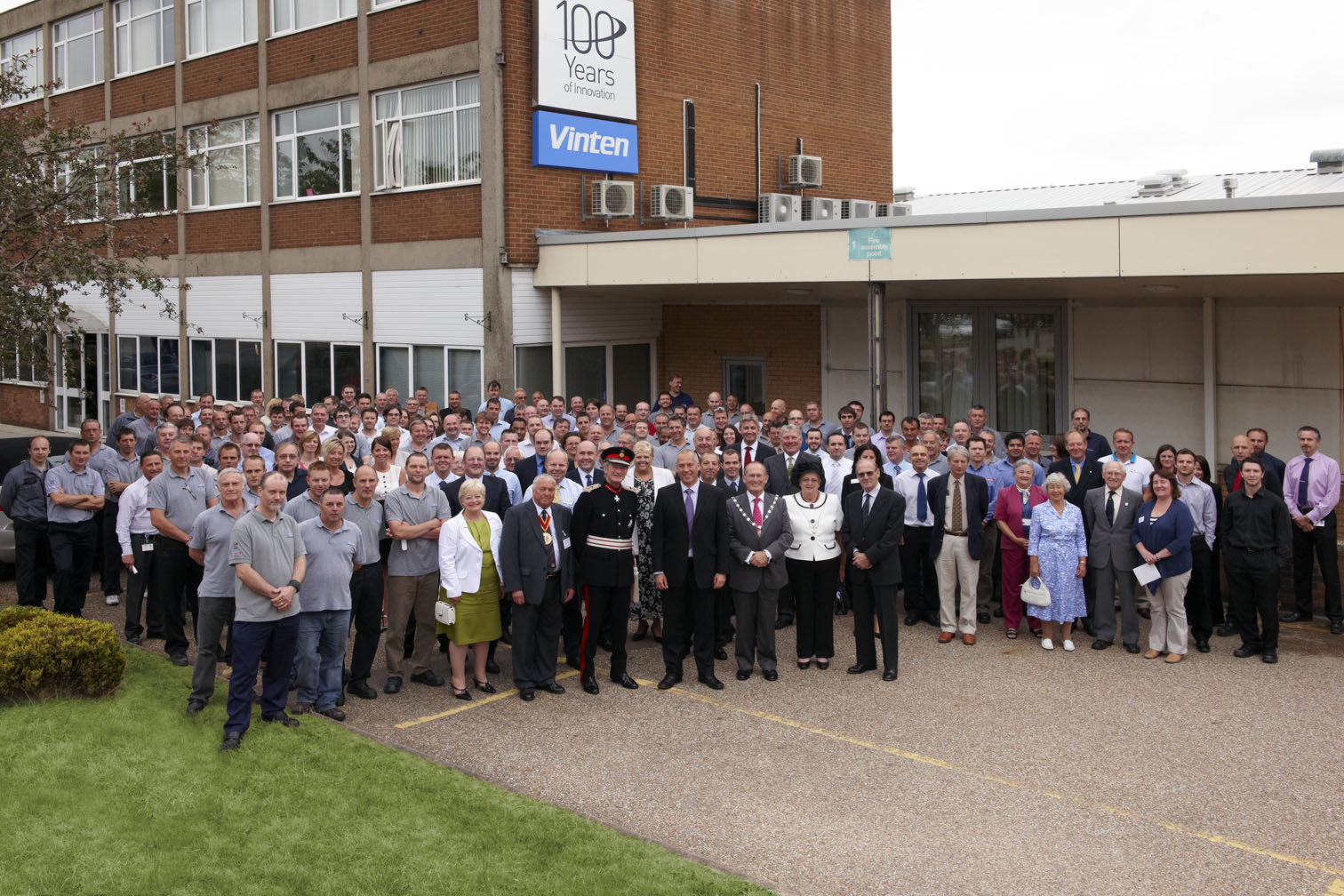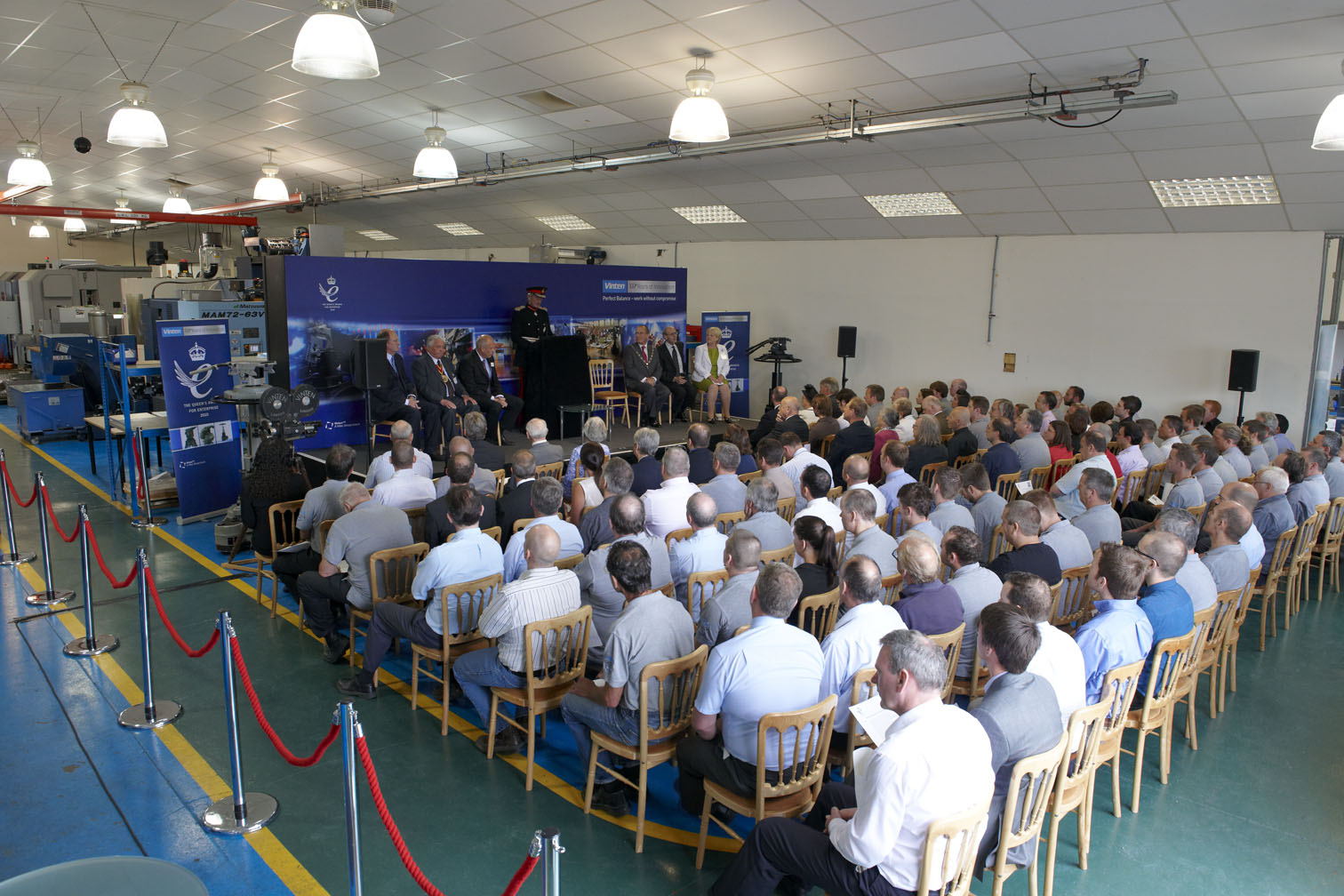 Vinten gained the Award for Enterprise in the Innovation category for continued development of the Perfect Balance technology, the result of an engineering breakthrough in utilising springs to maintain a balanced tilt range of 180º in a pan and tilt head. Vinten's recently retired Chief Designer, Richard Lindsay, was responsible for its development. Unfortunately, he was unable to attend the presentation.
Following the presentation, guests were invited to a hog roast lunch on the premises, followed by a tour of the Vinten factory.
The GTC would like to offer its congratulations to Vinten on this achievement in their Centenary year.
The GTC's association with Vinten, who have been constantly loyal sponsors of the GTC, goes back to the very foundation of the Guild. As a tribute to these long-standing supporters of the GTC in their Centenary year, the next issue of Zerb (due out the second week of August) carries an exclusive interview with 90-year-old Bill Vinten, son of the founder of the company, and also takes a look at a remarkable century of innovation and engineering excellence. See more about Zerb.
See more about Vinten at www.vinten.com