CARTONI to Launch New Pedestal Line-Up and New High-Power OB Fluid Head at IBC 2023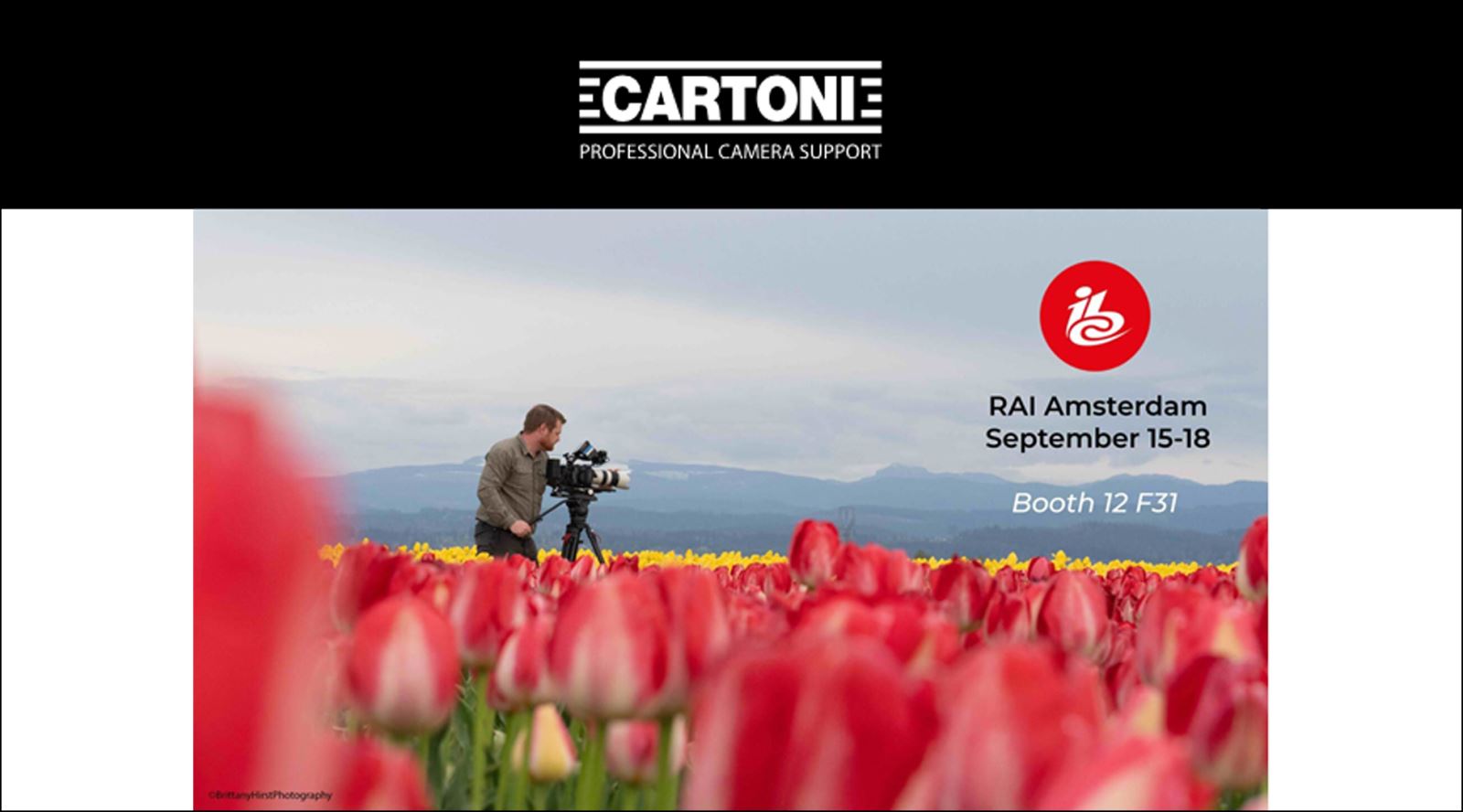 At IBC Show 2023, GTC Sponsor Cartoni will showcase its entire line of premium camera support products, including tripods, fluid heads, and pedestals used worldwide in broadcast, cinema, and live event production. Making its debut at the show are five new high-performance pneumatic pedestals, each with two-stage columns. The Rome based Italian manufacturer will also launch a new high-power fluid head in Amsterdam, designed for precision OB applications with long focal length lenses. Additionally, for the first time at IBC, an all-new motorized elevation column for PTZ cameras will be unveiled.
---
New Pedestal Series
The entire Cartoni pneumatic pedestal range for studio and outdoor broadcast applications has been updated and improved, and it will be released as a high-
performance series, including the P20 HP, P40 HP, P70 HP, P70 HP Steering, and P90 HP. The technical improvements feature a dual-stage column with a first manual height adjustment and a smooth second pneumatic elevation unit for height on-air adjustment. On the P90, both stages are pneumatic, and a new reduced minimum height has been achieved. Furthermore, the new HP range offers increased smoothness of the pneumatic column with a special silicon coating on the roller tracks, assisting the perfect balance of the camera system. A newly developed sealing technology will ensure long-lasting pressurization. The castored double wheels will be supported by new stainless-steel precision bearings, improving traveling on different types of floors. The pedestals will start shipping in September 2023 and are covered by Cartoni's unparalleled 5-year warranty.
---
New OB High Power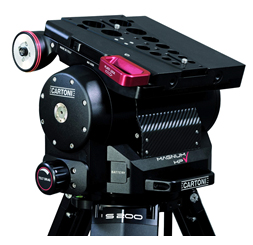 The new fluid head Magnum HP with a payload of 130 Kg (287 Lbs.) is the ultimate response to high-precision OB shooting with long focal length lenses, offering powerful fluid performance thanks to its newly developed silicon fluid. Cartoni's advanced chemical research has allowed a new molecular composition of the silicon fluid with an outstanding improvement of damping performance range. The HP head guarantees precise start, ramp-up, and stop movements of the large camera-lens set-up, with minimal effort required by the camera operator and the availability of "whip pans." The Magnum HP will be available from September 2023.
---
New Motorized Elevation Column for PTZ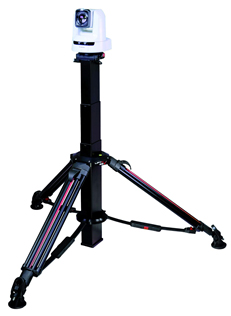 The Lifto 25 motorized elevation column, specifically designed for PTZ cameras, adds extremely smooth on-air quality vertical moves and remote control. It is the only product in this category that provides broadcast quality performance and a wide height range at a competitive price. The increasing need for robotics in small studios, newsrooms, talk shows, educational, and conference halls makes the Lifto 25 a must-have in studio or eventing. Boasting top-notch broadcast quality performance and an impressive height range, all at an incredibly attractive price point of just 2,995 Euros. Available now.
Cartoni will be located in Hall 12 at booth F31
at IBC 2023

For more information, please contact Luciano.belluzzo@cartoni.com