Opportunity for 16–19 year-olds at Pinewood and Shepperton Studios
18 August 2020
BFI/Pinewood Group/Resource Productions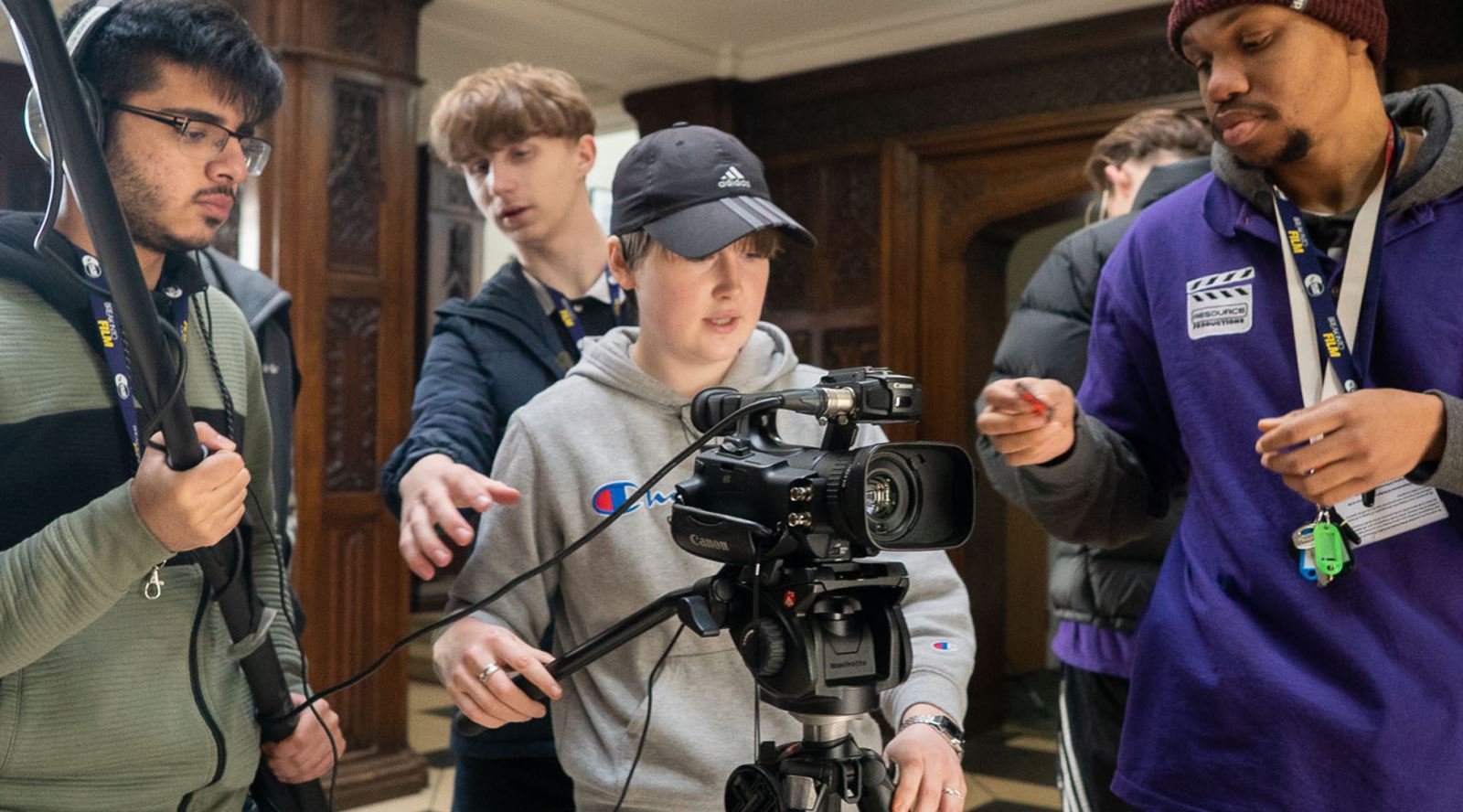 Applications are now open to 16–19 year-olds for the next BFI (British Film Institute) Film Academy.
Are you passionate about film and filmmaking?
Are you an aspiring Director, Camera Operator, Art Director, Sound Recordist or Producer?
Or do you already make videos or write scripts?
If yes, would you like to develop your talents and make a short film for the big screen?
This is a chance to obtain a qualification and the first-hand knowledge and skills needed to help make your career in film a reality. On each course, you will learn about all aspects of filmmaking, from script to screen, including access to behind the scenes at the Studios, practical workshops with camera and editing equipment, the opportunity to shoot a short film and meet guest speakers from the Film Industry.
Workshops will take place either digitally or if safe to do so, at Pinewood Studios (South Bucks) every Saturday for six Saturdays from 16 January 2021 and the Shepperton Studios (Surrey) Course will take place on six consecutive days from Monday 15 February 2021.
For the 8th year running, Berkshire based Resource Productions has been selected as regional delivery partners to work closely with the Pinewood Studios Group. Combining over 20 years of experience in the Industry, Resource Productions supports local young people in Bucks, Berks and Surrey to achieve their goals in the Creative Industries. The BFI Film Academy programme is a key part of the BFI's Film Forever five-year plan to support the future success of UK film, and Resource
Productions, is fully committed to supporting and achieving those goals.
Interested?
THERE ARE ONLY 20 PLACES SO APPLY NOW at
www.resource-productions.co.uk/training
DEADLINE MONDAY 14 DECEMBER 2020 (MIDNIGHT).
Interviews will take place on Sunday 10 January 2021.