Procam Take 2 Launches UK's Largest Cinematic OB Truck
27 September 2022
Procam Take 2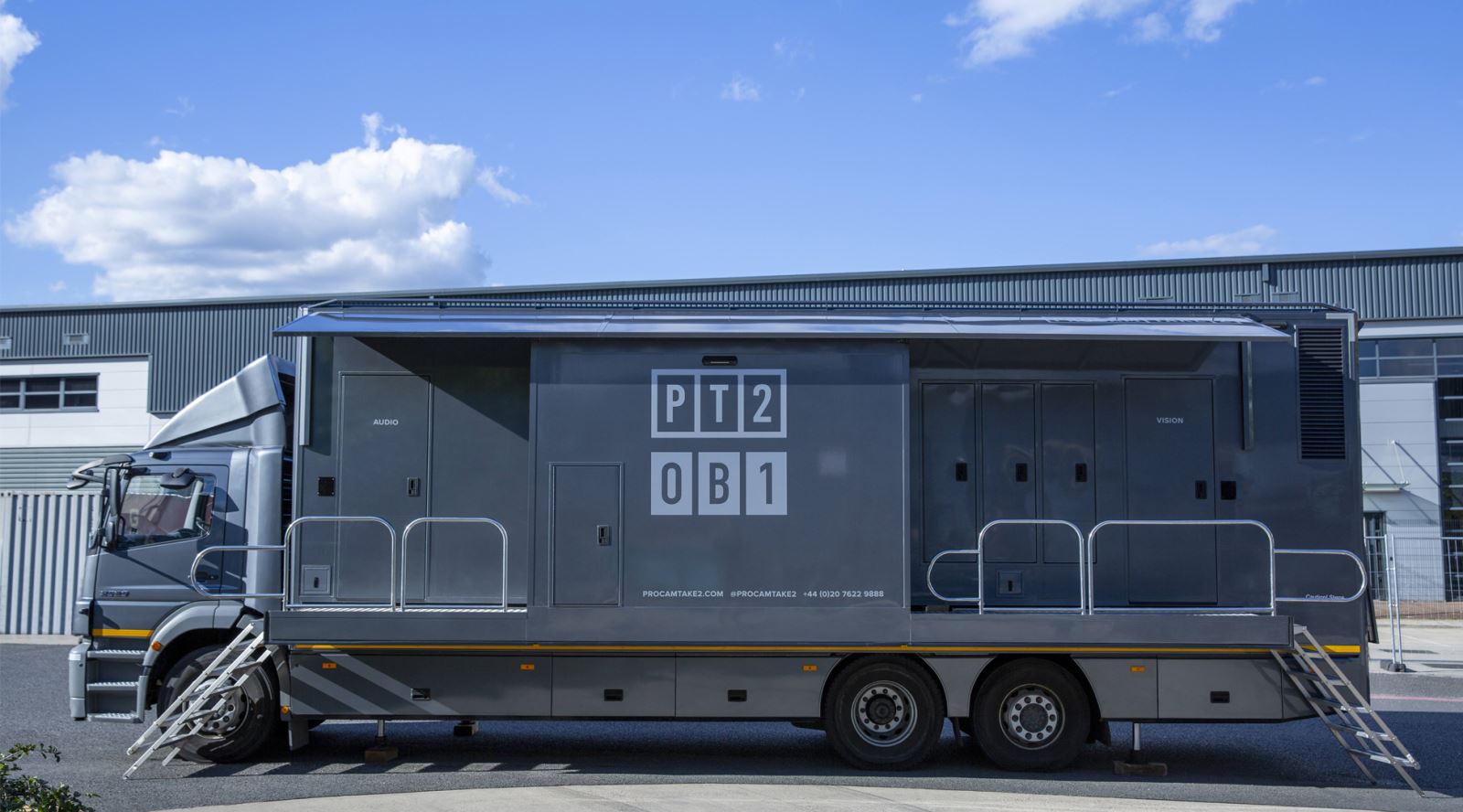 GTC Sponsor, Procam Take 2 has completed work on a new OB fleet, further expanding its cinematic multi-camera offering.
Designed for multi-cam recording and live broadcasts, PT2's new high-spec double expanding cinematic outside broadcast truck OB1 features 20 cine camera CCUs and has the capacity for up to 40 inputs, making it the UK's largest cinematic-facing OB vehicle. OB1 joins the recently upgraded OB2 and OB3, providing options for all production sizes.
Increased demand for cinematic multi-camera solutions drove the requirement for a custom cine OB truck. PT2's recent live production credits include Later... with Jools Holland, An Audience with Adele, Glastonbury Live at Worthy Farm, and Dua Lipa's Studio 2054, all filmed with cinema cameras and lenses integrated into a traditional OB workflow.
Vicky Holden, Director of Projects at Procam Take 2, says:
Since the inception of our Projects division in 2016, cine and broadcast integration has become our speciality, and I'm incredibly proud of what we have achieved. Demand for this offering has grown exponentially over the last six years, even throughout lockdowns, so the need for a cine OB truck has been apparent for a while. I'm thrilled that adding OB1 will allow us to supersize our OB capabilities and accommodate even bigger projects in-house.
PT2's OB1 is the largest UK-based OB vehicle capable of handling all cinematic frame rates and all possible HD formats, allowing producers to choose cinematic, broadcast or a blend of both formats. The truck can run two simultaneous line cuts, offering productions the benefit of looking at painted pictures whilst taking a LOG line cut away for quick edits. With 24 UHD VTRs, all cameras can record ISO for post-production.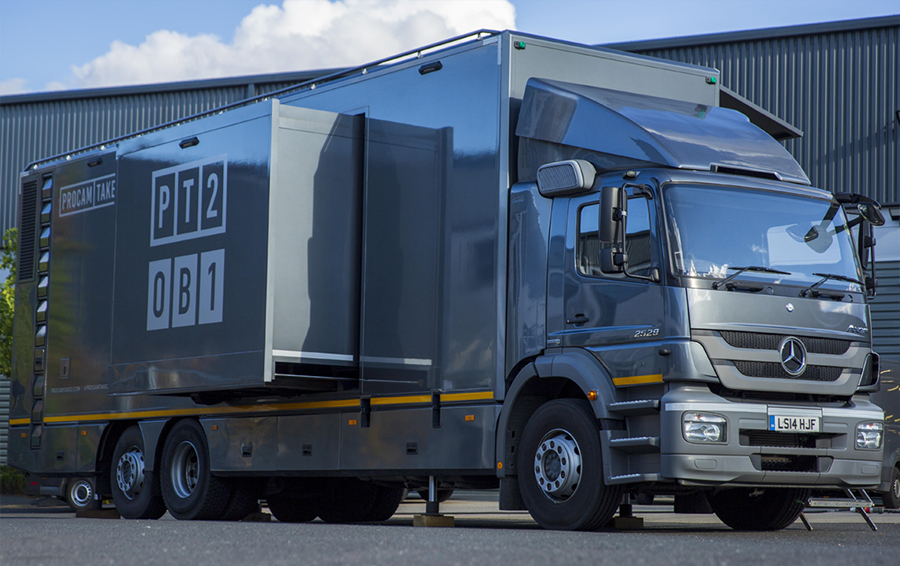 Dan Studley, Technical Director at Procam Take 2, says:
We realised that there is an appetite for Progressive formats, most notably 23.98P and 25P, which traditionally do not exist in the broadcast world, and OB1 fulfils that requirement. Our department exists to push creative boundaries and deliver innovative technical solutions, so when we can't find something suitable out there, we build it. PT2's cine Multicam LCS was engineered in-house in 2017 to facilitate the growing requirement for cinema lens integration on multi-camera jobs, and it is still used on over 90% of our projects today.
OB1 offers ultimate flexibility for small and large production teams with a state-of-the-art open-plan modular layout. Two expandable production pods deliver an adaptable footprint, with the ability to operate as a one-sided unit if ground space is limited.
Liam Gallagher Live at Knebworth served as the maiden voyage for OB1. Production Company Up The Game enlisted Procam Take 2 to provide fourteen cine cameras and two long-lens broadcast cameras run through the truck in a blended broadcast.
---

For all cinematic multicamera and OB vehicle enquiries, email: projects@procamtake2.com
More information about PT2's OB Fleet can be found here - procamtake2.com/projects/ob-fleet