Broadcast Engineering Conservation Group added to our TV history page
17 February 2021
Alison Chapman, GTC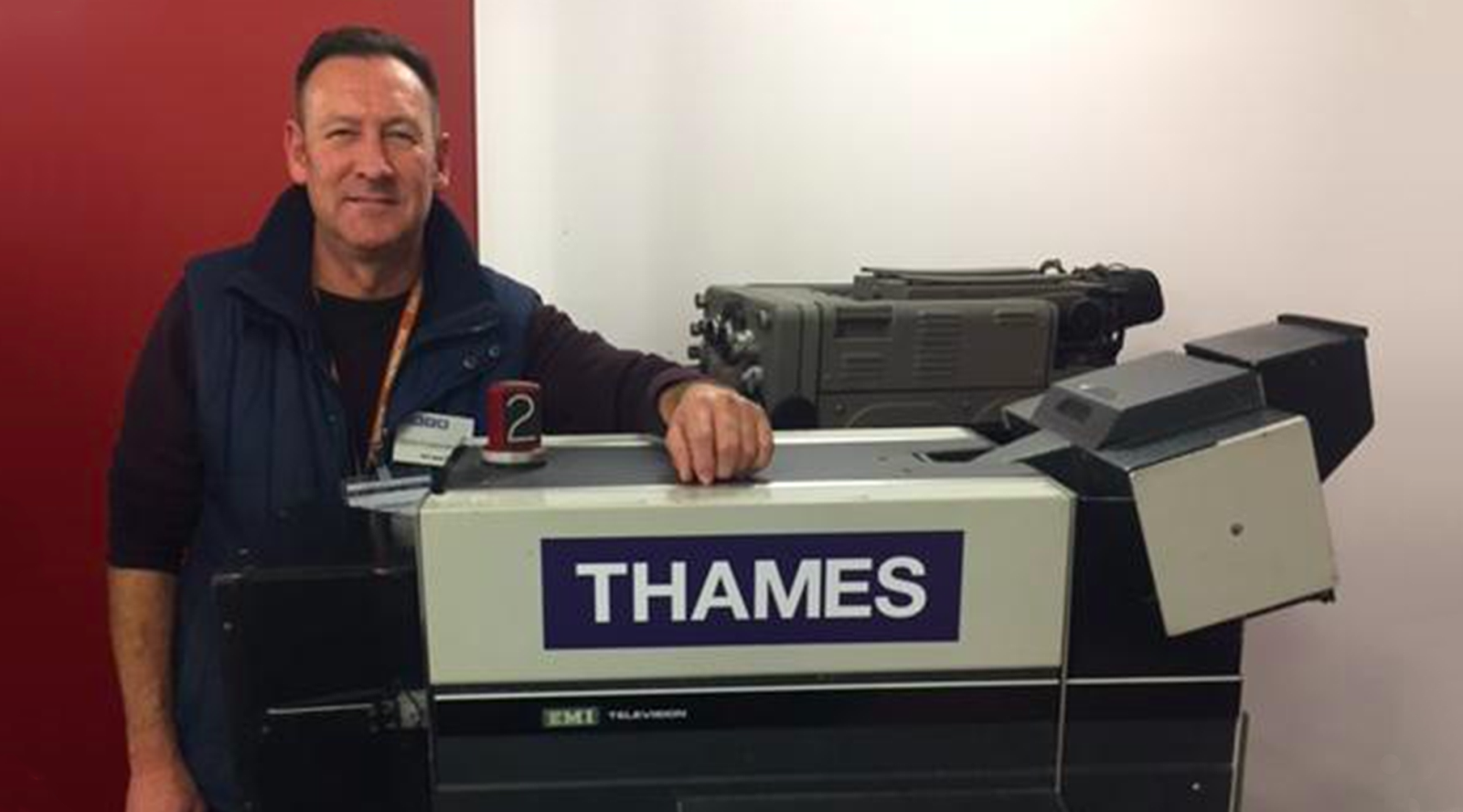 Phil Nott of the BECG with a restored Thames TV EMI 2001
TV history preserved
We've recently become aware of the Broadcast Engineering Conservation Group (BECG), an association of experienced and motivated broadcast professionals dedicated to the survival and restoration of historically significantly television equipment from an engineering perspective.
The main charitable purpose of this group is to assist those hoping to make a career in broadcast engineering and TV production, who may gain great benefit from being able to see restored real-life working examples of pioneering broadcast technology from yesteryear, giving them an enhanced appreciation of the evolution of this technology and inspiring them to a future career in TV.
The BECG's work also enables TV industry veterans to enjoy seeing the TV equipment they worked with in the 60s, 70s and 80s, from cameras to outside broadcast (OB) trucks, brought back to life. Between them, remarkably, the group owns an example of nearly every TV camera made in the UK since the early 50s, plus six OB scanners (three BBC ones and three ITV – one each from Southern TV, Yorkshire TV and Thames TV ).
BECG is an officially registered Charitable Incorporated Organisation (number 1189469), meaning it can receive donations to support their ongoing work of conserving historically significant television equipment.
Read some recent published articles:
A review of the Thames Television OB fleet Part 1:
becg.org.uk/2020/05/18/a-review-of-the-thames-television-ob-fleet-part-1

The evolution of the 'The Roving Eye' OB concept:
becg.org.uk/2020/06/06/the-roving-eye
TV history and memorabilia
The link to the BECG site has been added to our TV history page, which brings together links to a fascinating collection of the history of TV technology buildings, people and programmes. Be warned, only visit this page if you have a bit of time to spare as you will find yourself captivated by so many interesting memories and discoveries!