Sony debuts Flagship 4K HDR Monitor - BVM-HX3110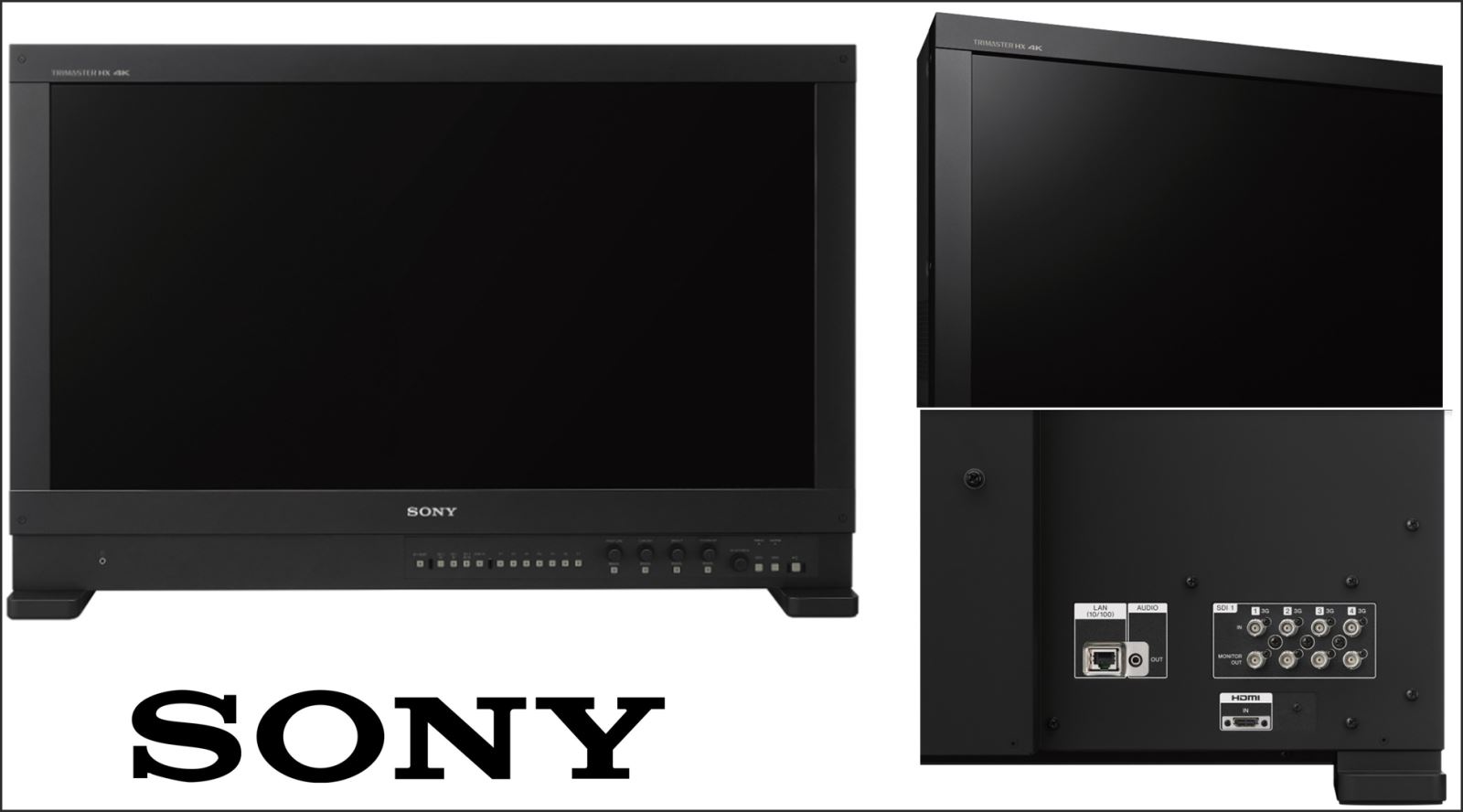 GTC Sponsor, Sony is launching a premium 30.5 inch 4K HDR professional monitor for critical evaluation, colour grading, live production and post-production. The BVM-HX3110 features a Sony-designed dual layer anti-reflection LCD panel with Sony proprietary signal processing.

Along with characteristics such as accurate colour reproduction, picture consistency and precision imaging, which are hallmarks of Sony's BVM-series of monitors, the BVM-HX3110 offers brighter specular highlights and introduces a new optional fast pixel response mode for reduced motion blur. It also provides a wider viewing angle, as well as standard IP interface for SMPTE ST2110 signals, to complement Sony's Networked Live ecosystem. The well-established BVM-HX310 remains available as a companion model to the BVM-HX3110, offering consistency in colour reproduction, gamma curve and operation.

Claire Lam, Category Head of Network Camera and Professional Monitors, Sony Europe, says:
Content creators are always seeking tools that help to accurately match and represent their creative vision and the BVM-HX3110 does just that. We continue to act on customers' feedback, which is why this new model offers a host of new features including an IP interface for enhanced flexibility. And of course, in keeping with Sony's monitor design philosophy, its color matches with our most popular professional monitors.
The monitor's new standard toolset incorporates Waveform Monitor/Vector Scope (WF/VS), false colour, focus assist, closed captioning, 3D LUT processing, and quad and side-by-side viewing modes, among other valuable features. In addition to fast pixel response, supplemental benefits include support for JPEG-XS as well as Simple Network Management Protocol (SNMP) through optional licenses. Additional optional licenses enable tools such as HDR/SDR conversion and a user 3D LUT signal-output.

The BVM-HX3110 utilizes the same colour gamut and works seamlessly alongside several of Sony's monitors such as the complementary and well-established BVM-HX310, as well as the PVM-X and LMD-A series monitors. This also includes the just-announced LMD-A180, an 18.4 inch HD HDR high grade picture monitor with a wide colour gamut. Ideal for on-set monitoring, the LMD-A180 can also be rack mounted for general monitoring purposes. It replaces the LMD-A170 monitor.

A prototype of the BVM-HX3110 will be in Sony's booth, #C8101, at NAB Show 2023 from 16 - 19 April at the Las Vegas Convention Center.
It is expected to be available in November 2023. The LMD-A180 is planned to come to market in the autumn/fall of 2023.